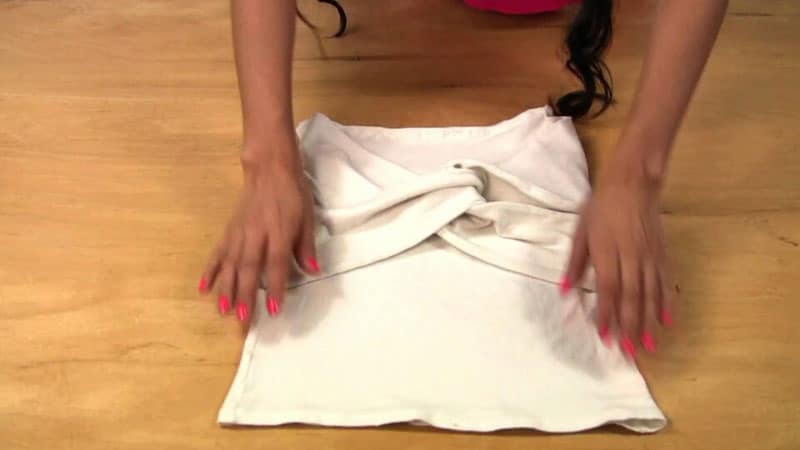 How To Turn a T-shirt Into a Tube Top?
Did you that you can transform your favorite old t-shirt into a tube top?
If you're the DIY type and like trying new things, this is a fun project to try at home. It's not only a great way to expand your wardrobe without necessarily spending your cash.
Below, we'll take you through a quick step-by-step guide on how to make a cute tube top out of your old t-shirt.
Things you'll need:
Steps To Turn your old tee into a tube top:
1. Lay out the old t-shirt you wish to use on a flat workspace
2. Next, grab a pair of scissors and cut around the t-shirt color to completely remove it
3. Now cut the sleeves to remove them entirely off your tee. Be sure to seams where the sleeves are attached to your tee as well.
4. With the color and sleeves gone, apply the masking tape across your shirt at the armpits.
5. cut through both layers of your shirt, along the middle of the tape you have just applied in the above step.
6. Apply another piece of the tape right inside each of your shirt's side seams as well as on the bottom hem.
Cut through each of these tape pieces, making sure the scissors cut through both fabric layers.
7. At this point, you can remove all the masking tape you have applied to your tee so that you're left with two large, rectangular pieces of fabric.
8. Cut tabs along the edges of the longer sides of both pieces of shirt (the tabs should be 1.5 inches deep and 1.5 inches apart).
When done, tie these tabs together using double knots.
9. That's it! You have successfully designed a tube top from an old t-shirt.
When wearing your new tube top, do it with the ties down the side (for shirts with graphics), or down the front for decoration purposes.
If you're short on tube tops and don't have the cash to spend on a new one, you can easily make at the comfort of your home.
Just need to grab that old t-shirt that you no longer and follow our easy to follow instructions above on how to transform the old tee into the tube top.
No sewing is needed for this project. And if you have more old tees, you can make additional tube tops for your best friend as well.