Imagine travelling on a roadside in your RV with all your eatables in your refrigerator, and halfway you realize that your refrigerator is not working properly. It would definitely spoil your fun, plus it is not possible to find a technician halfway through the picnic. So, there are a few simple tips that you can follow and make your refrigerator work in no time.
Nowadays, RVs are So much equipped that sometimes it becomes really hard to fix electrical appliances installed in them. Definitely, no one would want their food to be spoiled. So, you need to know a few simple steps on how to make your refrigerator working.
Generally, a refrigerator Has a compressor that cools the air and supplies it through the airspaces present in the refrigerator. But an RVs refrigerator does not have any compressor like it. In an RV, there is a mixture of ammonia, hydrogen and water. This mixture is passed through vessels in the refrigerator. When they come in contact with heat, it leads to evaporation and condensation. An RV refrigerator uses the process of condensation for cooling.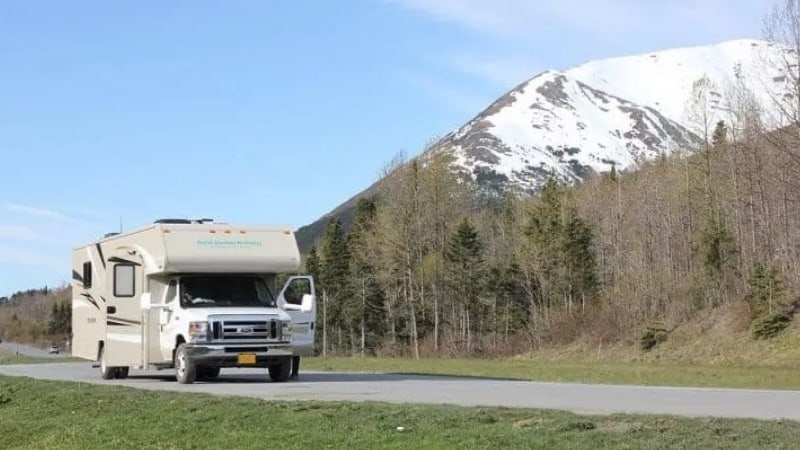 If you experience a strange situation with your RV refrigerator That its freezer is working properly whereas the refrigerator is not. You need not worry about it. It happens a lot and can be fixed very easily if you work carefully.
How to check if the RV refrigerator is working properly?
To avoid the refrigerator's failure halfway to your trip, it is better if you check beforehand if your refrigerator is working properly. For this purpose, you can keep a cold drink in your refrigerator for some hours and check if it is coed instead of relying on the air coming out of the refrigerator. If you detect the failure before leaving, you can make it right before leaving.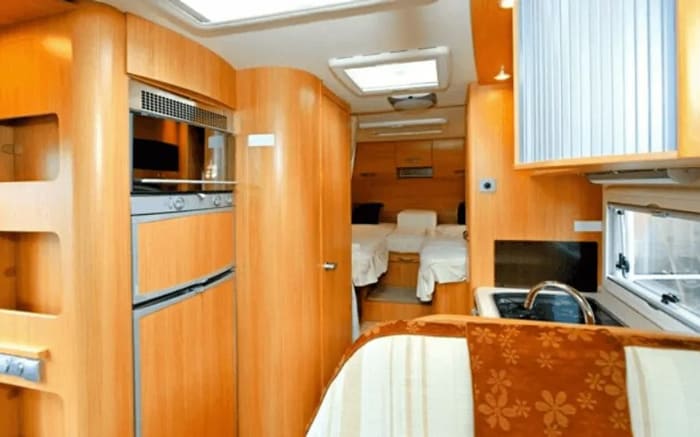 One of the reasons for RV refrigerator failure is that it has been closed for a long period of it the fluid level of the chemicals present in it decreases. So, it would take some time to get started but keep checking if your refrigerator has started working or not.
Levelling your RV
There may be no electricity issue in your RVs refrigerator, and the only problem is related to how you have parked your RV. You can simply use a bubble leveller to check that RV and RVs refrigerator is on the same level. If they are not levelled, the gas supply to the RV refrigerator would be distorted and eventually, it would not work properly.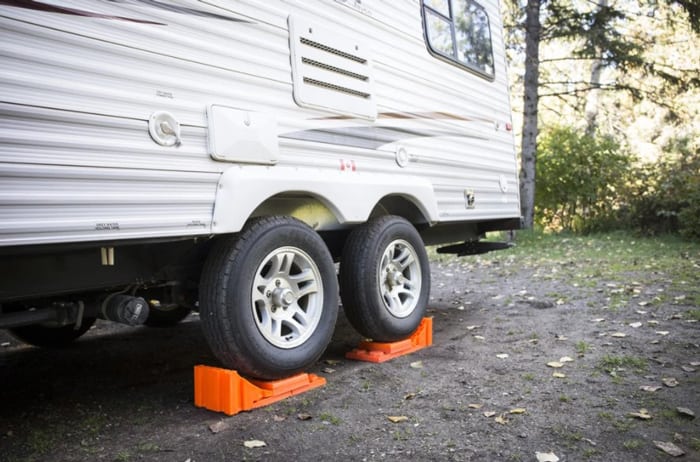 So, all you need to do is to repark your RV while looking for someplace in the ground that appears to be at the same level. Keep checking the level with the aid of a bubble leveller until you get it straight.
Using a thermometer
Instead of searching for complex, you can use a thermometer. It is available easily in your medical box. Keep the thermometer in your refrigerator and after two to five minutes, check the temperature. You would immediately know if your refrigerator is functioning or not.
Temperature meter or thermostat
The temperature meter or thermostat is installed inside your refrigerator, which regulates the temperature. You need to set the temperature once, and after that, it will be autoregulated by the refrigerator. You should check that thermostat is working properly and its button has not loosened. If that is so, readjust the thermostat, and your refrigerator will be working again.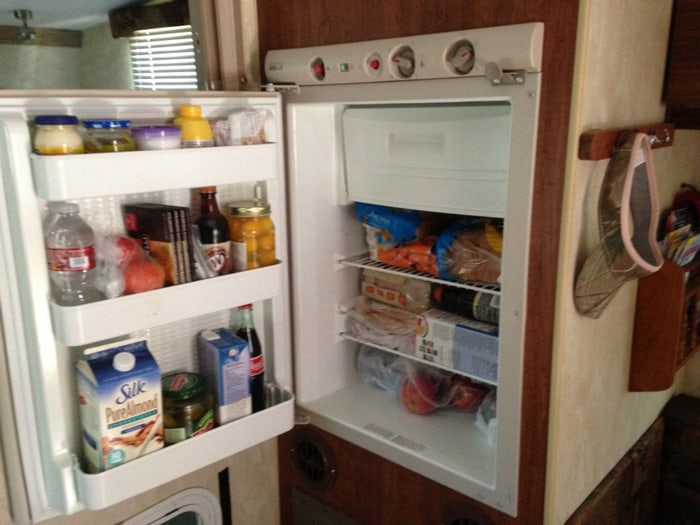 Check the flame
If your refrigerator is operated on gas, you should check that the flame is lighted. It would ensure that there is nothing wrong with your gasket and it is functioning properly.
Exhaust vent
Another major issue can be the possibility of the refrigerator's exhaust fan malfunctioning. If it is not working, the heat from the refrigerator body will not be expelled, which would heat it, and resultantly the refrigerator would be heated. It would not be able to cool your food items properly.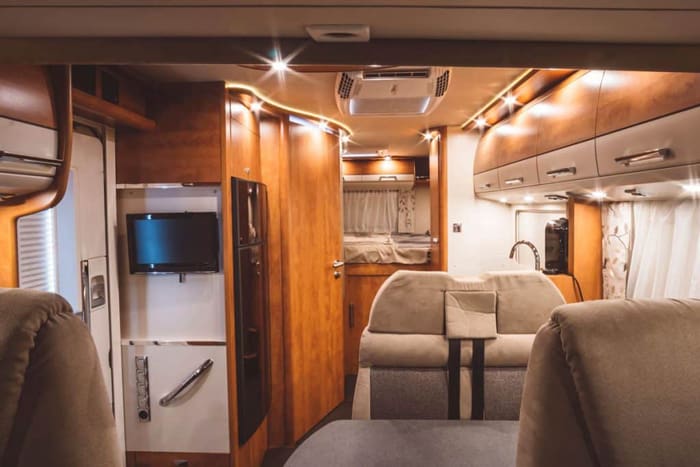 Conclusion
All these are minor treatments that can fix your RV refrigerator back in no time. All the tools and machinery you have needs time and care to function properly.