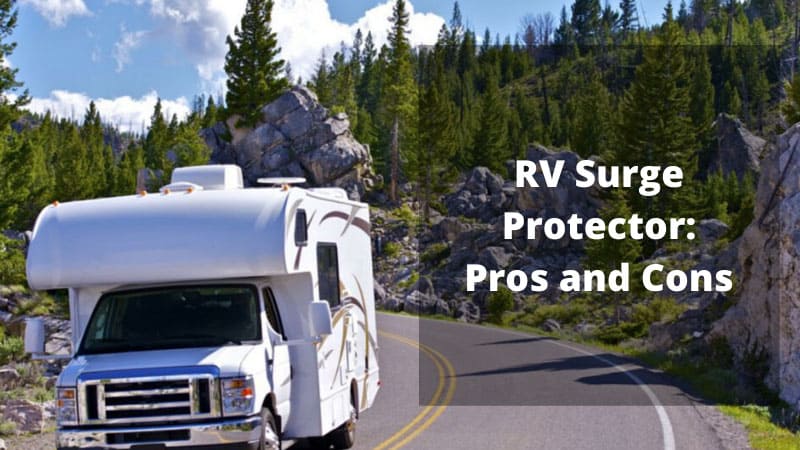 RV Surge Protector: Pros and Cons
As you already know, all the appliances in your RV are designed to operate safely and effectively at certain voltages. Any low or high voltage supply or power surges can end up damaging your appliances as well as your RV circuity.
This is where the surge protector comes in. This handy device acts as an electrical gatekeeper that blocks the undesired low and high voltage and spikes, thus keeping your electronics protected from destructive power issues.
If you have never used a surge protector before, below we'll outline for you the key benefits that you'll enjoy from the device, and the few downsides you should be prepared for.
Pros of Surge Protector
Let's start with the benefits of using a surge protector…
It's highly affordable, yet it saves you from damages worth thousands of dollars.
NOTE: For you to enjoy all the above benefits, you'll need to ensure you choose a compatible protector for your RV. If your camper has a 30 amp power supply, then you should only use it with a 30 amp RV surge protector. Likewise, a 50 amp power supply should go with a 50 amp surge guard.
Cons of Surge Protector
Just like any other device, the surge protector also comes with some downsides as outlined below…
Conclusion
So, these are the advantages and disadvantages that come with an RV surge protector. By weighing the pros and cons of this device, you'll be able to make a wiser decision on whether to buy it or not.