Crafting on a sewing machine is a hard job. You have to keep your attention on your work all the time.
Therefore, having an organized and spacious sewing table is a necessity for every sewing enthusiast. Not only will it make your table look nice, but also it will boost your efficiency and give you a pleasant working vibe.
Some basic things you need to keep in mind while planning a sewing table are storage or places for your sewing elements, place to rest your machine on, and whatnot.
You can use your creativity to plan it as nicely as you want, as long as it comforts you in your work. However, to help you out, several sewing table plans are suggested below so you can get ideas and plan yours!
DIY Sewing Table Plans - How to Do It at Home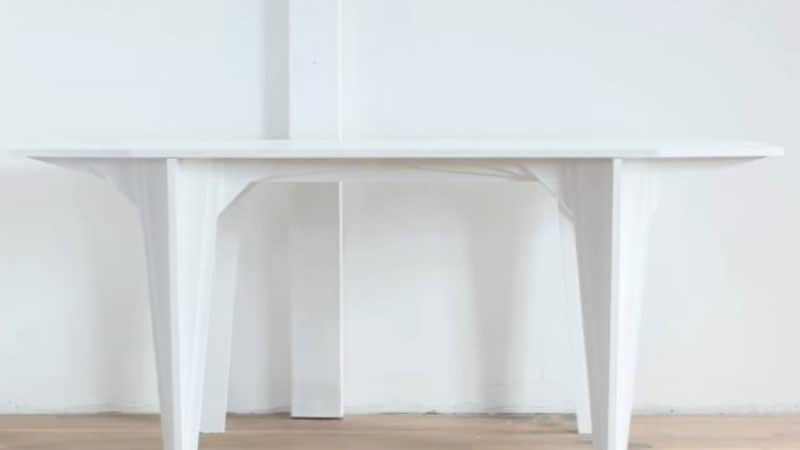 Make a Foldable and Rolling Sewing Table
This sewing table design will amaze you with its efficiency. Making a table like this will give you ample storage capacity as well as the utilization of your room space.
You can spread the table when you'll do the work, which, of course, will come off with great space and then fold it back to its original size. You can also roll it around to work wherever you want, and store it back to a corner to save room space.
Is it costly to make? Not at all. You won't need any special tool, just a few household materials, and you are good to go.
The twelve-minute video will give you all the instructions on how you can make it.
Prepare Sewing Table from IKEA
The following video will show a beautiful homemade sewing table organizing ideas from IKEA. As amazing as it looks, it is not really hard to make one like this. All of the materials and procedures are described elaborately in the video, following which you can prepare one too!
You will need a few materials like plywood, drilling machine, screws, and wheels, etc. Such a design will obviously help you keep your stuff organized. The lady has even suggested a good table light for sewing work, as well as things like tool holders to keep things. Watch it out now.
Craft Simple Sewing Table Using Plywood
Following this video, you can easily craft yourself a sewing table using plywood. All you will need are plywood and several crafting tools like drilling machine, electric screwdriver, hammer and nails, electric wood cutting machine, etc.
You can compose the machine holder and attach it below the table while cutting out the sized area from the table wood, as it has been done in the video. After finishing the making, cover your table with wood veneer to give it a sleek and handsome look.
The table will offer you extra space so you can store your sewing elements. It is also light in weight, so you can move and place it anywhere you like.
Turn Your Dresser into Sewing Table!
Yes, you heard it right! This woman has revamped her broken dresser table into a sewing table with detachable storage racks. If you have a dressing table old enough to be thrown out soon, why waste it? Just like shown in this video, you can use it for your sewing table, as well.
Just as easy as it appears, you can make it using wood. Remove the drawers and replace it with your resized wood boards on the gliders to make the storage. You can use colorful paper to wrap them up just so it looks fine. The boards can be detached when you do your work on the table and attached back after you're done.
Watch the video to learn how it is done.
Make a Cheap Sewing Table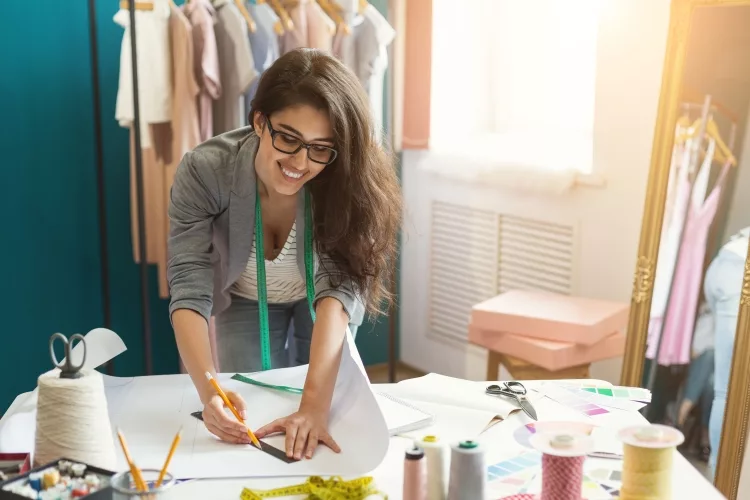 This sewing table plan will make you wonder. You don't want to spend money on your sewing table? Well, there you go. No sewing table can get cheaper than this. This lady in her two instructional videos has shown how she made her sewing table with cheap materials like foam insulation, plastic table, and even a coffee mug!
The table plan will allow you to adjust your space, too, in case you need to work on a bigger fabric project. So, what are you waiting for? Watch the videos and make one right now!
Add Custom Storage Units
This sewing table design is astounding, both in look and efficiency. If storing your fabric, thread spools, and other elements is your concern, this table plan is the perfect one for you.
You do not need to worry at all about space for loads of your sewing tools. This table plan comes with an abundance of racks, boxes where you can store your things in an organized manner in whatever way you want to. The video shows all the processes of crafting such a beautiful table. Let's take a look!
Final Words on Sewing Table Plans

A good sewing table can keep you in a good mood while you work while saving you from chaos. Loads of fabric and thread can be a real mess if they are kept in a disorderly fashion. So, a good sewing table plan is what every sewer looks for.
When prices for such custom tables in the market are jaw-dropping, you can only resort to the internet and do it yourself. These easy-to-do plans will surely help you in building the perfect table.