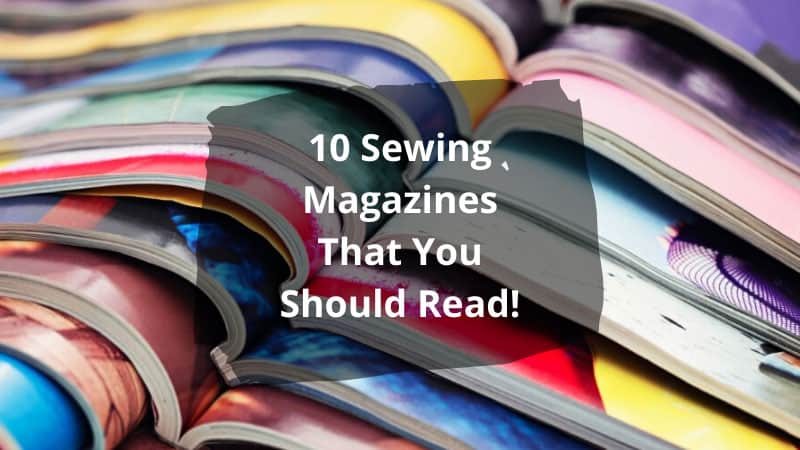 10 Sewing Magazines That You Should Read!
Sewing is one of the most popular and oldest textile arts. In the past, sewing was done by hand.
After the invention of sewing machines, the usage of hand sewing declined significantly. But hand sewing is still popular among the textile artists and hobbyists, and it bears the sign of high-quality tailoring and creativity.
Over the years, the increasing number of sewers created the demand for a platform that would provide sewing tips and techniques and promote new fashion trends and ideas.
Consequently, a great number of magazines were launched and tried to satisfy the growing needs of sewers. These magazines include sewing techniques, patterns, dressmaking techniques, and designs. Below, we have listed down the top 10 sewing magazines so that you can choose the perfect one for your sewing needs.
1. Threads
"Threads" is largely considered as one of the most inclusive and top-notch sewing magazines. You would be surprised to see how comprehensive their guidelines are. From sewing patterns to dressmaking techniques, every tutorial of theirs is given step-by-step, which is quite easy to follow.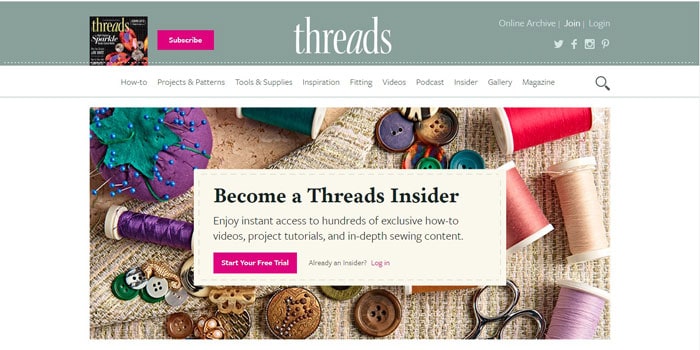 You'll find many designing formulas for mixing prints, fabrics, and customize clothes.
Another feature of this magazine is that it includes reviews of independently designed patterns. So, you'll get in touch with the sewing community and learn the unique designs of them. Thread is a great place to learn sewing techniques, but most of its contents are for intermediate and advanced sewers.
2. Burdastyle
The first issue of Burdastyle appeared in 1950. That's right people, Burdastyle is a 69 years old magazine. This German-based magazine has been satisfying the needs of sewers ever since. It is published in 17 languages and regarded as one of the most popular sewing magazines.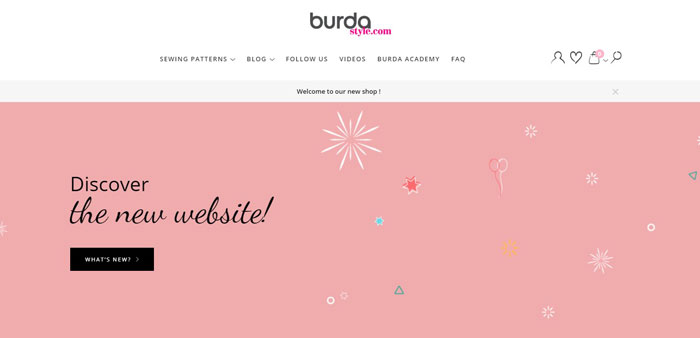 This magazine is mostly famous for its beautiful sewing patterns. Apart from patterns, you will find sewing lessons, current fashion trends, and new styles that you can implement in your craft.
From learning about the variations of fabrics to sewing technologies, "Burdastyle" has always been the desired magazine for many sewers. Another perk of Burdastyle is that it includes plus size patterns. So, this popular and informative sewing magazine might be the perfect one for you.
3. Vogue Pattern
Vogue Pattern magazine claims to be "The Ultimate Sewing Magazine". Well, we cannot deny that. Vogue Pattern is a premium sewing magazine for sewing enthusiasts. It specializes in creating luxurious sewing patterns and is really one of the best at it.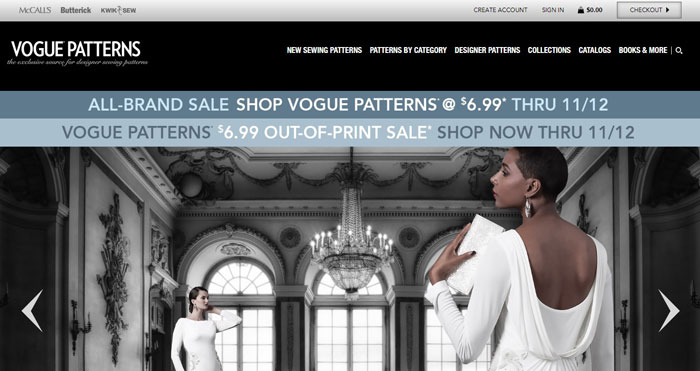 Their patterns are so splendid that it will catch your eyes. So, if you are looking for a magazine where you can find gorgeous sewing patterns, look nowhere else, and buy the latest issue of "Vogue Pattern".
But their specialty doesn't end in splendid patterns; they also include sewing tips and tricks, latest designer trends. So, grab a Vogue Pattern and excel in sewing.
4. The Pattern Page
You might be a complete beginner, holding the needle for the very first time, or you might be an expert sewer; whoever you may be "The Pattern Page" will meet all of your demands.
If you are a beginner and looking for the basic sewing techniques, "The Pattern Page" will provide you with just the right content. For expert sewers, there are always new tips and tricks on every issue. Also, they have a specialized Q/A section, where the experts answer the various questions that might come to a sewer's mind.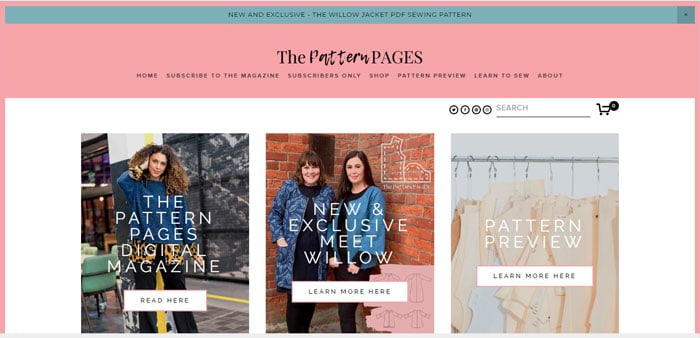 Moreover, guidelines to buy threads and fabrics are always included there. Now you wouldn't buy a sewing magazine if there aren't sewing patterns included. Well, as the name suggests, there are many sewing patterns for you to try. Also, "The Pattern Page" is a digital magazine. So, don't bother looking for it in local newsstands.
5. Love Sewing
"Love Sewing" could be the perfect magazine to quench your thirst for sewing. From beginners to advanced, their easy-to-follow guidelines can be comprehended by anybody. It includes a variety of patterns for both women and children's clothes. Its fabric focused articles help you to have deeper insights about fabrics.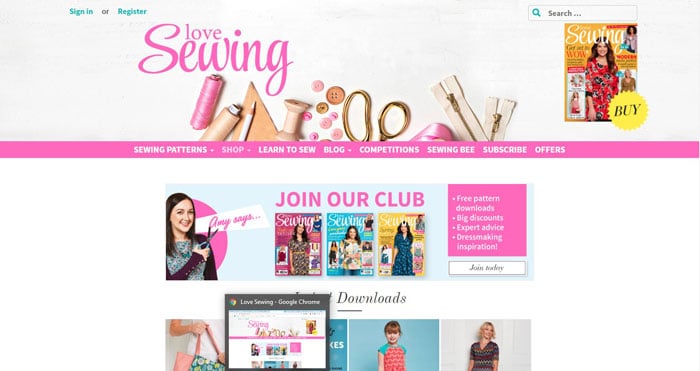 A great number of tips and tricks and a variety of projects to sharpen your sewing skills distinguishes this magazine from the others. Now you may still be unsatisfied because your home is empty of sewn homewares.
Well, be no more unsatisfied, "Love Sewing" includes a variety of patterns for curtains, cushion cover, and many more. Now you can make your kid's bedroom look like Disneyland.
6. Sew News
"Sew News" brings good news for beginner sewing enthusiasts. The sewing techniques, embroidery tricks, patterns in the magazine are very easy to follow.
Apart from modern patterns for women's clothing, you'll also find instructions to sew homewares to decorate your house beautifully. It shares trendy sewing patterns, dressmaking techniques, sewing tips & hacks.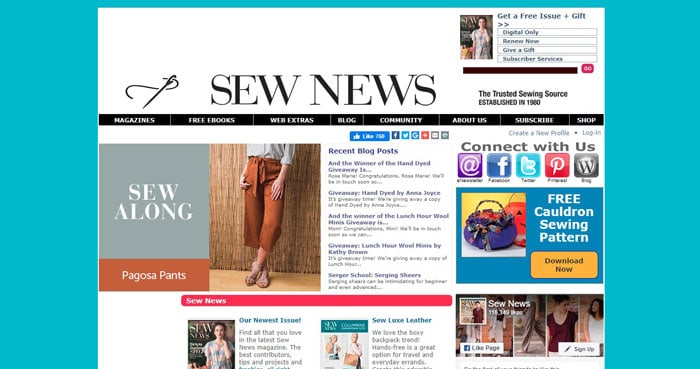 Another fun thing about "Sew News" is their interesting articles on costumes of famous movies & TV shows. In one issue, they had included "Game of Thrones" costume details.
So, there is a chance that you might find detailed information about the costume of your favorite TV show and end up with an idea of a totally different costume of yours. They also include the latest fabric trends and sewing guidelines for beginners. Hence, if you are a complete beginner, grab a copy of "Sew News" right now!
7. Classic Sewing
If you are looking forward to making a gorgeous dress for your kid, but wondering about the styles and patterns, then "Classic Sewing" is the right sewing magazine for you.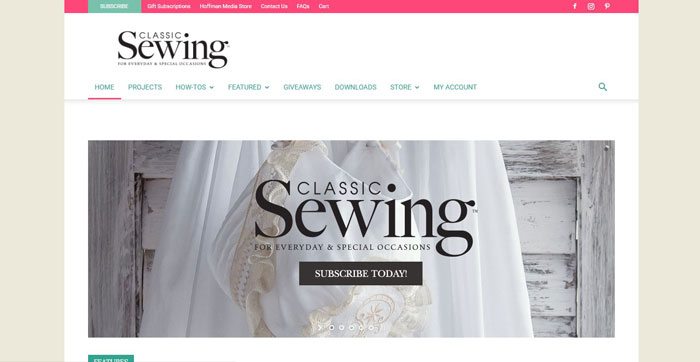 "Classic Sewing" is a sewing magazine that specializes in children's garments. You will get to know the latest children's clothing trends and new tips and tricks to sharpen your sewing adeptness. It also shares projects to help you increase your sewing expertise.
From casual sewing to heirloom sewing, you can find so many different sewing techniques and patterns that will slowly take your journey of sewing to a whole new place.
8. Sew
"Sew" magazine is another fabulous looking magazine that can reinvigorate your sewn crafts. You will find a variety of patterns that will surely incite your sewing desire. In addition to the patterns for women and children's clothes, it includes sewing patterns for home and kid's accessories.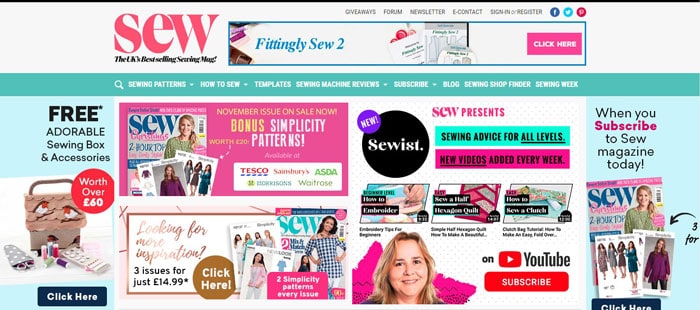 So, next time, your child starts crying for a unicorn, buy a "Sew" magazine, and follow their step-by-step instructions to stitch a beautiful unicorn for your child.
Choosing a sewing machine is another torment that every beginner goes through. "Sew" includes reviews of sewing machines and thus can make the selection process a lot easier. Both beginner and advanced sewers can hope to learn new skills and techniques from it.
9. Simply Sewing
If you have just started sewing, "Simply Sewing" might be a good choice for you. As the name suggests, it's patterns and styles are relatively simple and easy. It includes patterns for clothes, gift items, homewares, and many more. Also, you'll find many sewing techniques and easy projects to hone your skills.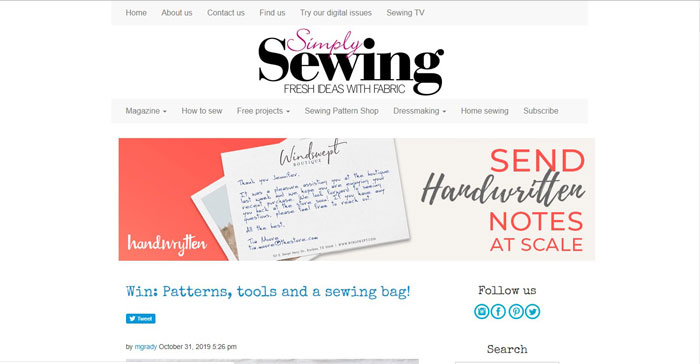 Moreover, it contains easy guidelines for using sewing machines. Although its patterns and styles are for various ages, its primary focus is on younger people. Along with all of these, "Simply Sewing" offers sewing accessories gifts to the subscribers.
10. Sew It All
"Sew It All" is a magazine that encourages its reader to break the traditional rules to discover one's own way of sewing. It captivates the sewing enthusiasts by its large collection of sewing projects, techniques, and patterns.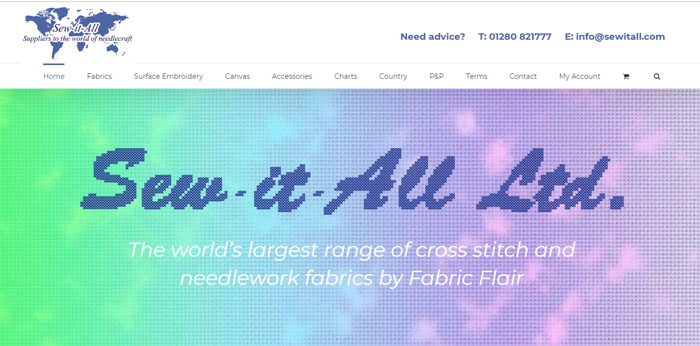 The simple and easy explanation of those techniques and patterns makes it different from other magazines.
If you are a complete beginner, you wouldn't have to worry because "Sew It All" provides many easy, shortcut sewing techniques, and it also provides you insight about using the best tools to save your time and increase your sewing skills. And it doesn't stop there; it also includes articles about sewing homewares, accessories.
Conclusion
After reading this article, you already have a favorite. Let me know in the comments which sewing magazine you're gonna subscribe to.