Internet plans provided by Verizon FiOS have great speed. Their service is fantastic as well. However, if you don't have a router of your own, you have to rent one from them for which you need to pay extra fees. Paying such an unnecessary fee is not a profitable deal.
To avoid paying this rental expense, you should get a router of your own. There are several Verizon FiOS compatible routers in the market. We have listed down the seven best ones to save you from the trouble of going through a wide array of options. We have also included a comprehensive buying guide for your convenience.
Top Verizon FiOS Compatible Routers in 2023 by Editors' Picks
Read ahead to know more!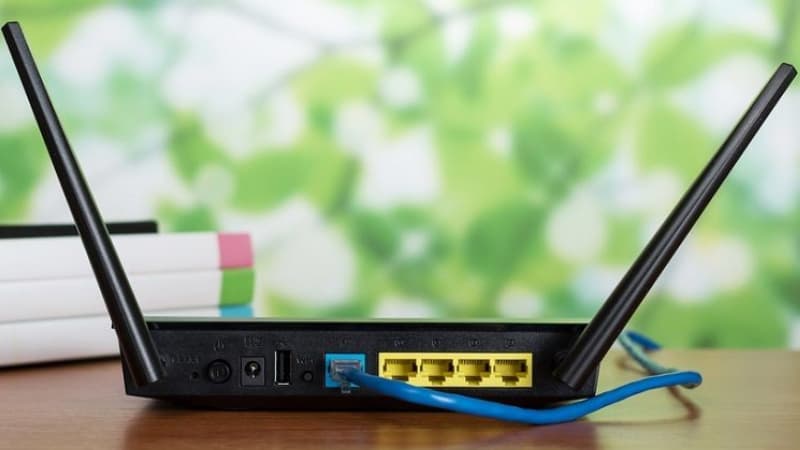 Benefits of Verizon FiOS Compatible Routers
Having a router of your own compatible with your Verizon FiOS internet connection can be highly beneficial. It will not only save you from renting equipment but will also let you enjoy other facilities. Below, we have mentioned some of the most notable benefits of using a Verizon compatible router:
Superior Performance
The router you will get with your Verizon FiOS connection for rent isn't quite advanced and misses many features required in a good coverage router. You also don't get much bandwidth. And these routers often experience connection drops and laggings.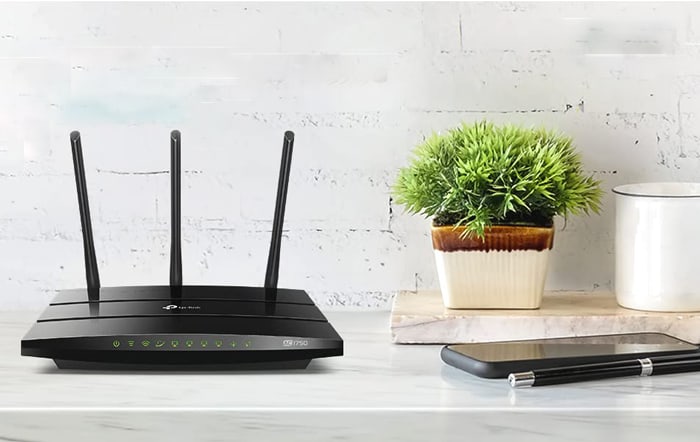 Having a router of your own will solve all these problems since you will check the features properly before getting it. Therefore, a router of your own will give you the benefit of broader coverage, more incredible speed, and superior performance.
Elimination of Rental Fees
When you don't have your router, you need to pay a monthly rent to Verizon for the router. This fee adds up to a sum equivalent to the price of a good router in a year. However, by making a similar one-time investment instead of paying that fee annually each year, you will be able to claim ownership of your router.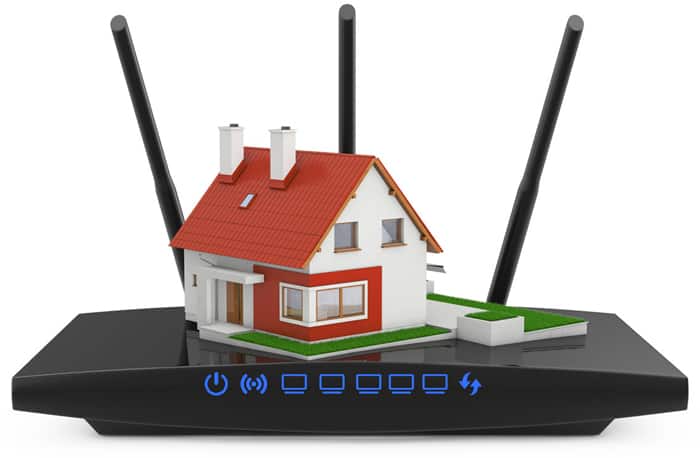 Thus, the rental expense can be eliminated for good once you get a router for yourself.
Better Control
In a rented router, you don't have much control over its specifications. On the other hand, if you own the router, you can select every specification according to your liking while purchasing it. You will also be able to have better control over your Wi-Fi network.
Greater Range
When you buy your router, you can check its coverage range and get a suitable one according to your home's size.
Top 7 Verizon FiOS Compatible Routers Review

Now that you know why you should get a router of your own for your Verizon connection, let's delve into our reviews for the top 7 picks:
1. NETGEAR Nighthawk 4-Stream AX4 wifi 6 Router (RAX40) - AX3000
NETGEAR makes excellent routers, and their Nighthawk range is exceptional when it comes to providing top-notch service. This router is highly suitable for a Verizon FiOS internet connection since it belongs to the wifi six category. You will get wired and USB connectivity too with its help.
This router comes with a band class of dual-band frequency. Its available frequency is 5 GHz, which makes it perfect for gamers and high-speed internet users. Moreover, you can get an internet speed as high as 3GBPS with the assistance of this router. All you need to have is an internet connection that has such a pace.
Besides having the right frequency, you will also enjoy uninterrupted service. The router is also equipped with six different LAN ports, each of which can give you a faster connection when necessary. There are several operating systems it is compatible with, like Windows 7, 8, MAC OS, etc.
Even if you decide to switch to a different internet service provider, you can still use this router with it since it is compatible with most of the ISPs. On top of this, setting up this device is extremely simple, and all you have to do is install the Nighthawk app on your phone to complete the procedure.
Pros
Secured connection
Belongs to wifi six category
It contains six ethernet ports
Compatible with multiple OS
High data transfer rate
Cons
Very expensive
Includes a loud fan

2. NETGEAR Nighthawk X10 AD7200
The second pick on our list is another entry from NETGEAR's Nighthawk range. This router, too, is loaded with exceptional features that make it stand out from the rest in the market. You will get wide coverage of about 2500 square feet area, which is large enough to cover an entire house.
In terms of its frequency, the router is capable of supporting three kinds of it. It is a tri-band router, and therefore, its network is excellent. The speed it provides can also go as high as 4600 Mbps depending on the type of internet connection you are using. Moreover, you can connect 45 devices at once to this router.
Since as many as 45 devices can be connected to this device, it can be easily used in a small home office. You can enjoy uninterrupted streaming and gaming with it. Its processor is a 1.7 GHz quad-core processor. Not only this, but you will also get four superior antennas with great power.
Besides the features mentioned above, you can enjoy directly connecting devices like gaming consoles and computers to the router through its LAN ports. There are six such ports, and each is capable of supporting a speed of 1 gigabit. The router also contains parental control feature for better supervision.
Pros
Connects to 45 devices at once
Good coverage range
Packs its own app
Supports high-speed internet
USB connections are possible
Cons
Not durable enough
Reboots frequently

3. TP-Link AC1750 Smart wifi Router (Archer A7)
TP-Link is a widely renowned brand all over the world for its affordable and high-quality routers. Our third entry is a smart router from this brand. It is highly compatible with a Verizon connection and provides a frequency in the dual-band range. You will get to enjoy a frequency of 5 GHz with it.
The data transfer rate of this router is also great. It can go as high as 1750 megabits per second. So, you can do work from home and every other essential task over the internet at a smooth pace. On top of this, you will also get to enjoy Ethernet connections with it. The router contains four ports to support this feature.
To protect you from data invasion and malicious software, the router is equipped with WEP, WPA-PSK, and WPA2-PSK technology. Not only this, it is highly compatible with Alexa, and therefore, you can also control it with your voice. To ensure a good range, it contains three external antennas.
Along with the great features mentioned above, you will also enjoy the benefits of a USB port, which will act as a media server. You can connect any of your USB devices to it and enjoy its content. Last but not least, the router can be set up most simply through its app.
Pros
Easy to operate
Compatible with Alexa
Contains four LAN ports
Comes with the app
Three external antennas for better support
Cons
It does not show consistency
Applying the latest firmware to it isn't easy

4. Google wifi system (NLS-1304-25)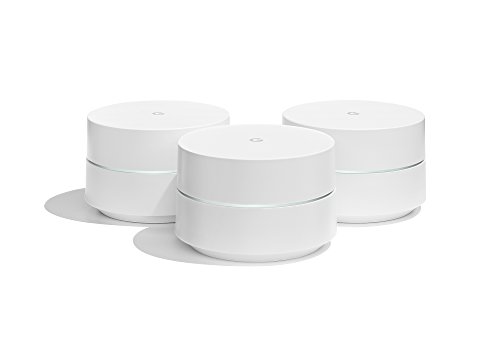 Google is exceptional when it comes to making any technological device. Their routers, too, have a class of their own. Therefore, one of the routers from Google makes our 4th entry, and it comes as a set of three. Three devices are provided with it to help you create a mesh network all over your home.
The most significant benefit of a mesh network is that you can enjoy seamless internet at each corner of your house. There won't be any dead zones since the three routers combine to create a coverage of up to 4500 square feet. Moreover, you will enjoy a wired connection with this router through its Ethernet ports.
Now, the security encryption provided by this router is excellent, too, and it follows the WPA2-PSK protocol. On top of this, you will avail a data transfer rate of 1200 megabits per second. Although this router only provides a single band frequency, the frequency is 5 GHz, which is enough to get a good connection.
Besides being compatible with a Verizon connection, this router also works with other providers like Comcast, Time Warner, etc. Moreover, the Network Assist technology always gives you the fastest connection by searching for the clearest channel ahead of it.
Pros
Boasts an app of its own
Parental control is available
Creates a mesh network
Good data transfer rate
Network Assist technology creates a faster connection
Cons
Pricey
Its app does not correctly display all the technical stats of the router

5. NETGEAR Nighthawk 8-Stream AX8 wifi 6 Router (RAX80) - AX6000
The 5th entry on our list is another great router from NETGEAR belonging to its Nighthawk range. This one, too, is a wifi six router. Therefore, it can support an internet speed as high as 6 GBPS. Not only this, you will get to enjoy a wired, wireless, and also a USB connection with the help of it.
The frequency provided by this router is generally 5GHz. Apart from that, its band class belongs to the dual-band range. It also provides superior protection with its WPA2-PSK security protocol.
As we have mentioned before, the router being a wifi 6, provides excellent speed and is compatible with a range of mobile devices like iPhone 11, Galaxy phones, etc. On top of this, along with Verizon FiOS, this router is compatible with many other internet providers.
Setting up this router is super easy. All you have to do is install its app. Then you will get all the necessary guidelines in it. You will also monitor the internet speed, history, and other details with it. Last but not least, the router is protected by BITDEFENDER, which is a top-notch cybersecurity software.
Pros
Contains 5 Ethernet ports
Extremely fast connection
Good frequency
Comes with an app of its own
Advanced security
Cons
Its fan makes a lot of noise
Expensive

6. Linksys WRT3200ACM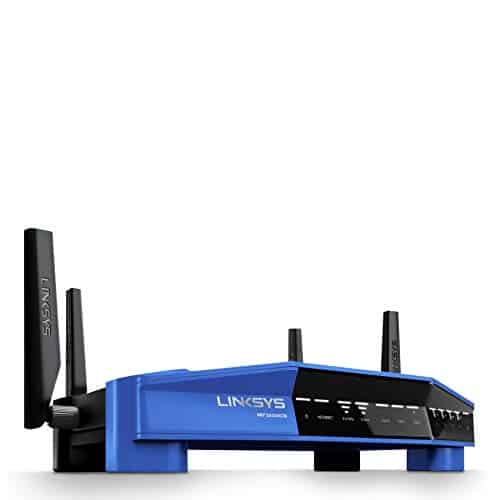 Another great router to have made it to our list is the WRT 3200 ACM from Linksys. This router pairs well with a Verizon FiOS connection and lets you enjoy fast and seamless service every time. You will get to enjoy a faster wired connection, too, with its help.
The frequency provided by this router is 2.4 GHz. And it belongs to the band class of dual-band. Not only this, you will get to enjoy an amazing data transfer rate of 2160 megabits per second. In addition, its LAN ports, too, are capable of providing gigabit speed. In addition, operating systems like MAC, Windows are compatible with this router.
Apart from the features mentioned, other great details about this router are it has a great range that creates good coverage all over your house. Not only this, it is equipped with the tri steam technology, which doubles your internet bandwidth and turns it from 80 MHz to 160 MHz.
Not only this, you will be able to enjoy uninterrupted and seamless 4K HD video streaming with it. If you are a gamer, smooth gaming can also be enjoyed. Besides, multiple devices can be connected at once to this through its MIMO technology. You will have to make sure that your input power is in the 240V range.
Pros
Fast connection
Contains the tri stream technology
Has a dual-band of frequency
Open source firmware facility
Multiple devices can be connected at once
Cons
No USB connectivity
Requires frequent reboots after prolonged use

7. NETGEAR Nighthawk Pro Gaming XR700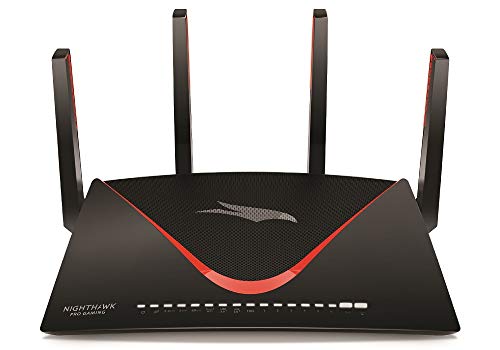 If you are a gamer, then the last pick on our list is perfect for you. This router from NETGEAR has been manufactured keeping in mind the needs of the gamers. It has the lowest ping, due to which playing games while being connected to it is extremely smooth and fast. There is absolutely no buffering.
Since the router has been made for gamers, you will be able to enjoy a wireless speed as high as 7.2 Gbps with its help. However, to avail of this speed, your internet connection needs to be fast as well. Moreover, the router is capable of providing a faster connection through its six Ethernet ports.
This device belongs to the band class of a single band and thus can provide a frequency of 5GHz. This is absolutely perfect for gamers.
Along with this, you will be able to minimize your pings to the lowest with an Ethernet connection and get a lag-free service.
Another great part about this router is its ability to put your network in a designated express lane of its own. It helps to reduce your gaming traffic and prevents jitters and jumps. Last but not the least, the router comes with a quad-core processor having a 1.7 GHz frequency.
Pros
Perfect for gamers
Provides the lowest ping
Fastest connection
Reduces traffic
Connects to a secured gaming VPN server
Cons
Very expensive
Has a flawed firmware

What to Look for Before You Buy?
When you are searching for a router suitable for a specific provider, you need to carefully look for certain features that are compatible with your internet service provider. The router should be able to complement its speed and its specifications. Otherwise, your investment will be a waste.
To help you with your quest, we have listed down the top must-have features that you need to look at before buying a router compatible with your Verizon internet connection. These are mentioned below:
Compatibility with Verizon FiOS
The first and foremost thing you need to check before getting your own router is whether it is compatible with your Verizon connection. Even if you buy the fanciest router in the market with the most expensive price tag, if it does not work with your internet service, then all your money will go to waste.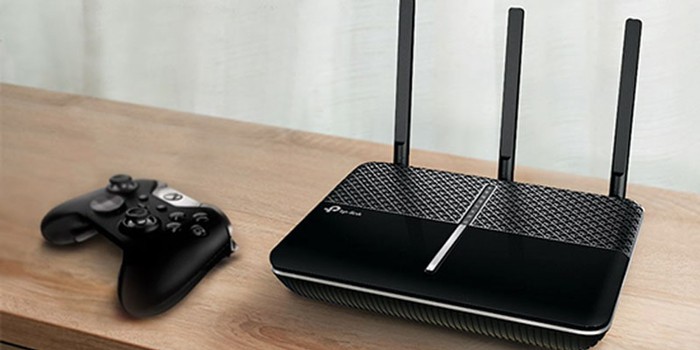 So, make sure to check the compatibility before making your pick. All the entries on this list are suitable for a Verizon internet pack.
Router's Speed Specifications
Another important criterion to look at is the speed supported by the router you are going for. Verizon FiOS provides great internet plans with super-fast speed.
Therefore, to go with it, a router capable of supporting such a speed is necessary. If the router's speed is slower than your internet connection, you won't be able to enjoy the full fruits of it.
Router's Range
The network coverage provided by the router is also very crucial. If you have multiple dead zones at your home where the router is unable to provide its reach, then getting one in the first place will be futile. So, check what the range of the router is before buying it.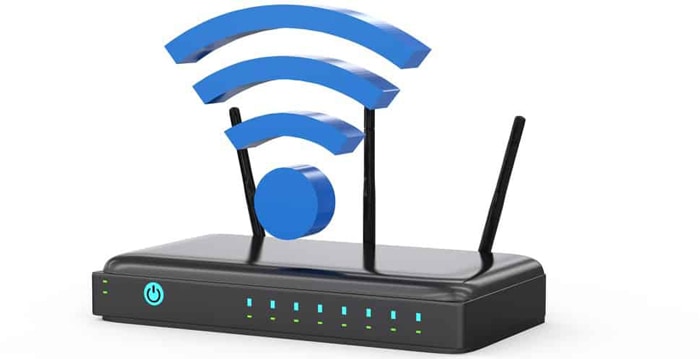 Plus, the coverage area should be compatible with the size of your house or the area within which you prefer to have the connection. It is best to go for a router that can create a mesh network so that you get service over a wider area without any laggings or connection drops.
Ethernet Connectivity
Although a wireless router connection is very fast, connecting your device directly with the router through its LAN ports is even faster. Therefore, you need to check whether your router supports Ethernet connectivity.
Your Needs
Depending on what needs you have, the router's specifications will change. If you are a casual user, who does not require extremely fast speed, you can choose a moderate router. On the other hand, if you are looking for high-speed connectivity, then it is best to get a fast router with high specifications.
Frequently Asked Questions
1. Can you use any router with Verizon?
Not every router or modem in the market is compatible with a Verizon connection. Therefore, you should check the router's compatibility before buying it.
2. How much does Verizon charge for router rental?
The rental fee for a Verizon router at present is 15 dollars a month which might further increase in the future. This amounts to a good sum annually, which is equivalent to the price of a router.
3. Should I buy or rent a router from Verizon?
As we have already mentioned before, the wiser decision is to buy a router of your own. This will be a one-time expense and will save you from paying rent every month.
4. How can I boost my Verizon WIFI signal at home?
In order to strengthen your network, you can install a wifi booster or a ranger. You can also create a mesh network with multiple routers.
5. How do I install my own router with Verizon?
Your own router can be set up easily with a Verizon Connection. All you need to do is connect the internet cable with the router and call up Verizon technical support to activate the connection.
Final Words
We hope our list of the top 7 Verizon FiOS compatible routers was helpful for you. Make sure to follow our list, and we are sure that you won't be left disappointed.
Buy on Etsy, eBay, Walmart (quality guaranteed)
ASUS WiFi 6 Router (RT-AX3000) - Dual Band Gigabit Wireless Internet Router, Gaming & - Walmart, Etsy, eBay
ASUS AX6000 WiFi 6 Gaming Router (RT-AX88U) - Dual Band Gigabit Wireless Router, 8 GB - Walmart, Etsy, eBay
TP-Link AX1500 Smart WiFi 6 Router (Archer AX10) – 802.11ax Router, 4 Gigabit LAN Ports, - Walmart, Etsy, eBay
NETGEAR Orbi Whole Home Tri-band Mesh WiFi 6 System (RBK852) – Router with 1 Satellite - Walmart, Etsy, eBay
TP-Link Deco Mesh WiFi System (Deco S4) – Up to 5,500 Sq.ft. Coverage, Replaces WiFi - Walmart, Etsy, eBay
TP-Link AC1750 Smart WiFi Router (Archer A7) -Dual Band Gigabit Wireless Internet Router - Walmart, Etsy, eBay
NETGEAR Nighthawk 12-Stream WiFi 6E Router (RAXE500) | AXE11000 Tri-Band Wireless Speed - Walmart, Etsy, eBay
Motorola MOCA Adapter for Ethernet Over Coax, 1,000 Mbps Bonded 2.0 MoCA (Model MM1000) - Walmart, Etsy, Ebay