Comcast Xfinity is undoubtedly a great internet service provider. Owning their connection can be great for gamers due to their extremely fast speed.
Instead of renting a router with the Comcast connection, you can simply get a router of your own that's compatible with it.
We have gathered a list of the top Comcast Xfinity Compatible routers to help you with this. Our list contains detailed reviews of each of the products along with their pros and cons.
Editors' Picks for Top Comcast Xfinity Compatible Routers in 2022
You will also get to know how to look for a proper router. So, be with us till the end of this article!

Advantages of Comcast Xfinity Compatible Router
There are several benefits of getting a router that's compatible with the Comcast Xfinity Internet connection. Some notable ones are mentioned below:
Advanced Router with Faster Speed
The rented routers that are provided with a Comcast connection aren't upgraded. They are usually very slow and often lag while transferring heavy data. But in the market, you will get several Comcast compatible routers that are equipped with the most advanced set of features.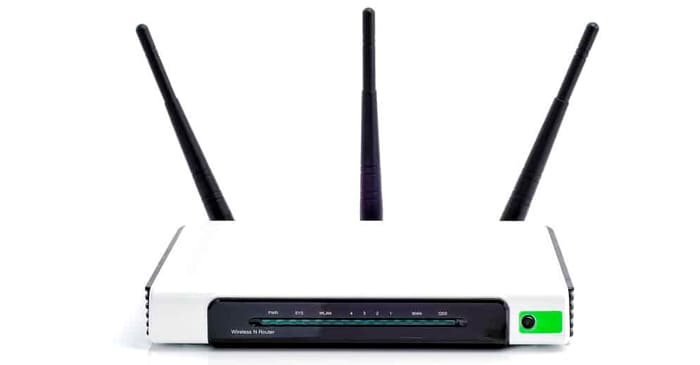 These routers can even deliver gigabit speeds along with a frequency as high as 5GHz. A good router is a must for smooth gaming, streaming services, and other heavy usage functions. Therefore, to prevent buffering, getting a Comcast compatible router will be great.
Extended Coverage
Another shortcoming of rental routers is their inability to cover the entire home smoothly. They often have to be rebooted due to interference from neighboring networks.
However, modern routers are equipped with features that help you create a mesh network and get extended coverage across your home. Dead spots and weak content will be a thing of the past once you get yourself a Comcast compatible router.
Minimizes Rental Fees
When you rent out a router from Comcast Xfinity along with their internet connection, you have to pay an extra charge for it. In 2022, their fees were raised to 14 dollars. Therefore, about 168 dollars is spent annually behind renting out a router.
This expense can completely be eliminated once you get yourself another modern router compatible with their connection. It will be a one-time expense, and you will also be able to save yourself from the trouble of paying out rental fees every year while facing the brunt of a slow and outdated router.
Top 8 Comcast Xfinity Compatible Routers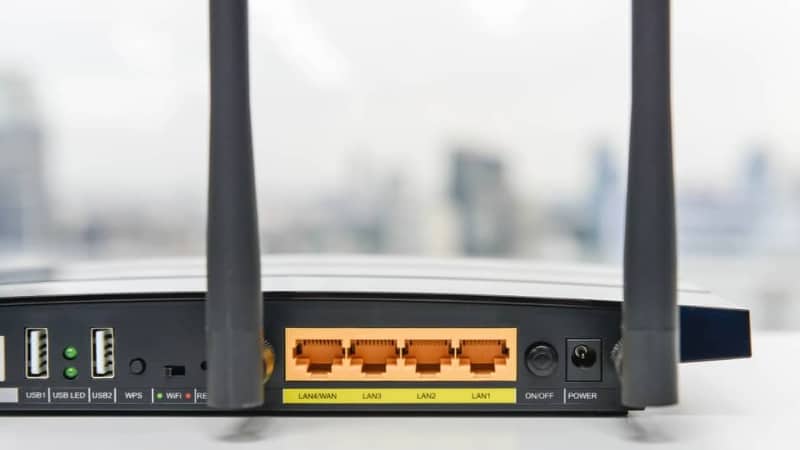 Now that you know why you must get your router for your Comcast connection, let us move onto our top picks and their detailed reviews:
1. NETGEAR Nighthawk Smart wifi Router (R7000) - AC1900 Wireless Speed (Up to 1900 Mbps)
NETGEAR has set a class apart of its own when it comes to creating the state-of-the-art routers loaded with the most advanced features. It is also compatible with Comcast. Their Nighthawk range is their latest model that is equipped with smart wifi technology. This router has a double frequency band, which allows it to switch between two different frequencies.
The router also features a data transfer rate of 1300 megabits per second, along with having a great frequency. This is an excellent speed for heavy internet users. Moreover, it also covers 1800 square feet, which is good enough to provide internet connectivity in an entire apartment.
Besides providing a wireless connection, this router also gives you the ability to enjoy faster-wired connections via LAN ports. There are four such ports to which you can connect your devices via Ethernet. As a result, if you require extra fast speed, you can quickly get it in this way.
This router is compatible with several operating systems like Microsoft Windows, Vista, Firefox, etc. On top of this, you can connect 30 devices simultaneously to it without facing any issue. Last but not least, you will be protected via a firewall along with WPA2 security protocols.
Pros
Allows up to 30 devices to connect simultaneously
Boasts a coverage range of 1800 square feet
Parental control is available
USB connections are possible
Secured connection
Cons
Installing third-party firmware is difficult
Internal parts require some modification

2. Linksys EA9500 Tri-Band wifi Router for Home
Our second pick features an entry from Linksys that is highly compatible with a Comcast connection and has excellent specifications to distinguish itself from its competitors. This router is a tri-band router, which means you can enjoy multiple frequencies with it. Its available frequency is 2.4 GHz.
You can enjoy Ethernet connections, as well as USB connections along with its wifi facilities. Not only this, but the data transfer rate of this router is also phenomenal. You can shift 5.3 gigabits of data each second, which will just be perfect for you if you are a professional gamer or require high-speed internet for your work.
The connection is heavily secured and is protected by WPA2 and WEP security protocols. On top of this, you will get LAN ports that can support gigabit Ethernet connections. The router is compatible with several operating systems, like FCC, IC, CE, Windows 7 and 8.
The best part about this router is its range. It can cover 3000 square feet area at once and simultaneously provide internet connectivity to 25+ devices. Moreover, setting up the router is quite easy. All you have to do is install its app and follow the instructions in it.
Pros
Provides a secured connection
Extended coverage area
Connects to 25+ devices at once
Provision for Ethernet connection
High data transfer rate
Cons
Connection drops frequently after prolonged use
Size is too big

3. NETGEAR Nighthawk Smart wifi Router, R6700 - AC1750
The third pick on this list which is highly suitable for a Comcast connection is another selection from NETGEAR's Nighthawk range. Just like our first pick, this one too is loaded with outstanding features that make it a highly desirable router for any person, especially those requiring high-speed data transfer rate.
As a matter of fact, the router can give you a data transfer rate of 1300 megabits per second. Along with this, you will get a coverage of 1500 square feet, which, although, isn't too large, is good enough for a medium to a small-sized apartment. Moreover, the frequency of the router is awesome as well, which is 5 GHz.
The frequency band that this router belongs to is dual. On top of this, the connection it provides is highly secured, with the protection protocol of WPA and WPA2. Not only this, but the router is also compatible with a wide array of operating systems like Windows, Vista, Mac OS, and so on.
You will be able to enjoy internet connectivity on 25 devices at once with the help of this router. Along with this, you will also be able to avail the benefits of Ethernet ports. The router comes with four of these, and each can provide a maximum speed of 1 gigabit.
Pros
Comes with high-speed Ethernet ports
USB connectivity
Ensures protection
High data transfer rate
Good frequency
Cons
Coverage isn't large enough
Not long-lasting enough

4. Google wifi system, (NLS-1304-25)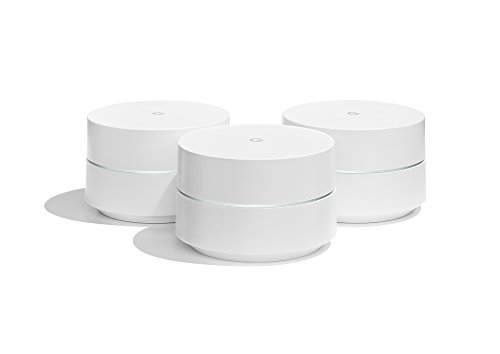 Google is a trusted and well-known brand all over the world due to their amazing service in each one of their ventures. Their technology is top-notch, and hence their routers too can be touted to have similar quality. This router set from Google comes in a set of three, creates a mesh network to cover a wide area and goes well with a Comcast connection.
You will get to enjoy both a wired and a wireless connection with the help of this router. However, keep in mind that the frequency band supported by it is only a single band. Despite this, it has a great data transfer rate of 1200 megabits per second. And its frequency is 5 GHz.
One thing worth mentioning about this router is, it supports Bluetooth connectivity. You will also be secured against data invasion with its WPA2-PSK security protocol. Not only this, but the router also creates good coverage all over your home with its strong network.
A single router provides coverage of 1500 square feet, while the three combined together can extend the area to 4500 square feet. Therefore, you can forget about buffering or connection drops in whichever corner of your home you are at. Lastly, the router comes with its own app for easy setup.
Pros
Easy setup mechanism
Boasts an app of its own for better control
Creates an extended network
Comes with three devices
Fast data transfer speed
Cons
Single-band frequency
Expensive

5. Motorola MG7550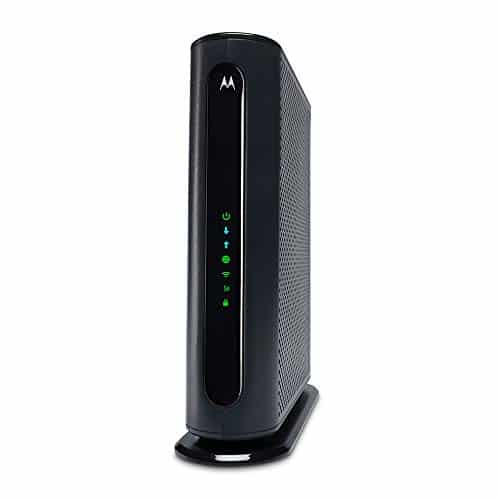 This futuristic-looking router from Motorola is perfectly suitable for anyone looking for stable internet connection coverage all over their home. The router provides a dual-brand frequency, which is 2.4 GHz and 5 GHz. Along with this, it is also highly compatible with a Comcast connection.
The router comes with Ethernet ports of its own to ensure the necessary speed boost when needed. Moreover, you will also be secured against internet threats constantly with its superior firewall protection. Also, the device can support an internet speed as high as 375 Mbps.
Even if you are in an area that has a lot of interference from neighboring wifi connections, this device will ensure smooth service without any such disturbance. On top of this, you will also get the ability of power-boosting once you start using this router.
This router is compatible with all kinds of mobile devices like smartphones, tablets, game stations, and so on. You can also connect it to smart home devices like Amazon Echo and Google Home. Not only this, but you will also be able to save yourself from clutter due to its compact shape and size.
Pros
Extremely attractive design
Does not take up much space
Provides a secure and fast connection
Dual-band frequency
Sports Ethernet ports
Cons
Security is flawed
Customer support system is not up to the mark

6. Motorola MT7711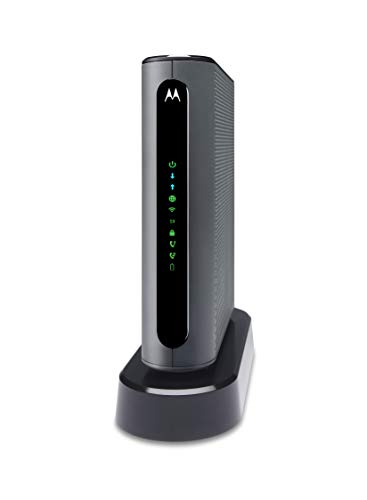 We have another great router from Motorola as our sixth pick. This one also adorns a futuristic look with equally futuristic features. For example, you will get two phone ports along with Comcast XFINITY internet and voice compatibility. Moreover, its frequency falls in the range of dual-band.
The two frequencies provided by this router are 2.4 GHz and 5 GHz. As a matter of fact, Comcast itself suggests this router on their website as a reliable device to boost their internet connection. It has the ability to provide internet speed up to 600 Mbps without any trouble.
In addition to the features mentioned above, you will get to connect all your mobile devices with this router smoothly without any issue. Moreover, it contains four LAN ports for Ethernet connections that can secure a speed of up to 10 gigabits. Also, the router is compatible with operating systems like Windows and Mac.
One unique feature of this router is, it contains a Broadcom cable modem chipset, which provides enhanced security against denial of service attacks. On top of this, you will be able to enjoy power-boosting with the help of its amplifiers that boost its signals.
Pros
Suitable for both Comcast internet and voice
Provides dual-band frequency
Power-boosting available
Good range
Compact design
Cons
Does not work with VOIP of other providers
Expensive

7. ASUS ROG Rapture wifi 6 Gaming Router (GT-AX11000)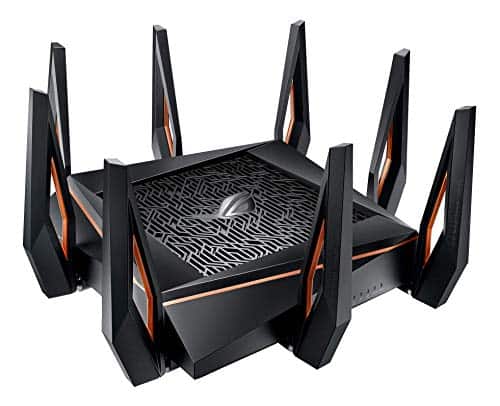 The 7th entry on our list is a router specifically meant for gamers who are using a Comcast connection. It has been manufactured by the tech giant ASUS. So, its quality without a doubt is great. The router contains specifications that are perfect for high-speed internet gamers. For example, its Ethernet ports provide a speed of 2.5G.
Plus, the frequency classification of this router is tri-band. The general frequency of the router is 5GHz, and you will also be able to enjoy variations of it. Moreover, it has an astounding data transfer rate of 11000 megabits per second, making it great for controlling gaming performance.
Another unique frequency of this router is its triple-level game acceleration. This allows you to enjoy game packets with game server prioritization. In addition to this, the core CPU of this device has a frequency of 1.8 Gigahertz. The router also creates a mesh network of its own for better coverage.
This router is compatible with ASUS's AiMesh device, which gives you the opportunity to get seamless coverage at each corner of your house. On top of this, the router also comes with a flash memory of 256 MB and a RAM of 1 GB. Lastly, you will be able to monitor your connection constantly.
Pros
Perfect for gamers
Tri-band frequency
Extremely high data transfer rate
Contains flash memory of 256 MB
Packs a RAM of 1 GB
Cons
Reboots often
Requires frequent fixing

8. NETGEAR Nighthawk 12-Stream AX12 wifi 6 Router (RAX120) - AX6000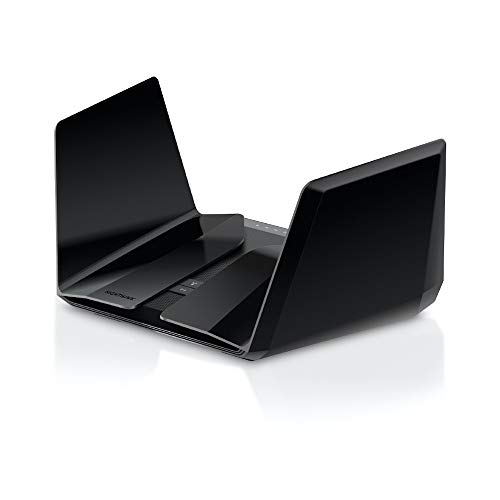 Despite being the last pick on this list, this router is equally phenomenal as the rest of the picks on this list. This one is manufactured by NETGEAR and falls in their Nighthawk range. It belongs in the wifi 6 category, for which you can enjoy an internet speed as high as 6GB/sec with it.
Both wired and USB connections can be availed with the help of this router. The wired connection can be secured with the help of an Ethernet having a maximum speed of 5G. Not only this, but the router is also compatible with all types of operating systems such as Microsoft Windows, Vista, MAC, and Linux.
The router is capable of supporting different types of mobile devices, including your Mac Books and Notebooks, along with your Play Station. On top of this, since it is a wifi six router, uninterrupted streaming can be enjoyed during all hours of the day.
Not just Comcast Xfinity, this router is suitable for all types of internet service providers. So, even if you are replacing your Comcast connection, you won't have to change your router. Last but not the least, setting up this router is absolutely simple through its easy-to-run app.
Pros
Comes with its own app
Suitable for all ISPs
Protects against cyber threats well
Provides high-speed internet
Wifi 6 technology
Cons
Fan's sound is too loud
Very pricey

What to Look for Before Buying?
Choosing a router that is compatible with your Comcast Xfinity connection can be tricky if you are not properly aware of the factors you need to look for before buying. Having a proper idea about the checklist will have you best prepared and will thus result in a successful purchase that will provide maximum utility.
Well, you might be wondering what those factors really are then. Don't worry, we have got you covered. Below, you will find a list of the compulsory things to check before buying your Comcast compatible router:
Speed
The first and foremost thing you need to look at is whether the router can support high-speed internet. If you end up purchasing a router whose maximum support capacity is below your ISP's speed, then you won't be able to enjoy its full benefits. Therefore, make sure to check the speed that is supported by your router.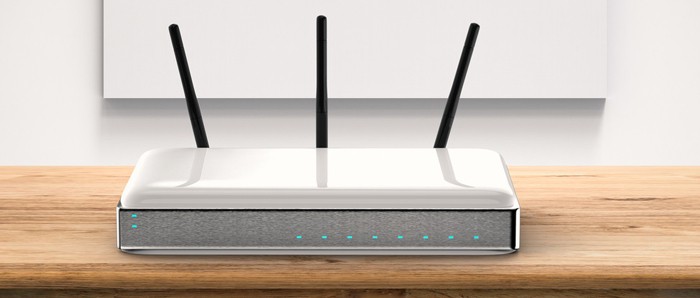 It is best to go for a high-speed one since that leaves many options open. You can indulge in internet gaming, streaming, and even work from home then.
Comcast Xfinity's Internet Package
Another important factor that you must not forget about is to check whether the router you are going for supports the internet package provided by your ISP. Check the internet plan you have availed carefully to determine its maximum speed capacity, and then buy the router accordingly.
Buying anything below the range of your internet plan will make you end up with a slow connection. On the other hand, buying an expensive router having a high-speed capacity while your internet plan's speed isn't much can also be a futile investment.
Your Requirements of Use
Different people use the internet for different purposes. Some need an extremely fast connection to keep up with their peers in online gaming. Others want to binge-watch Netflix and Youtube. There are also some people who only do casual browsing and some important office work from home.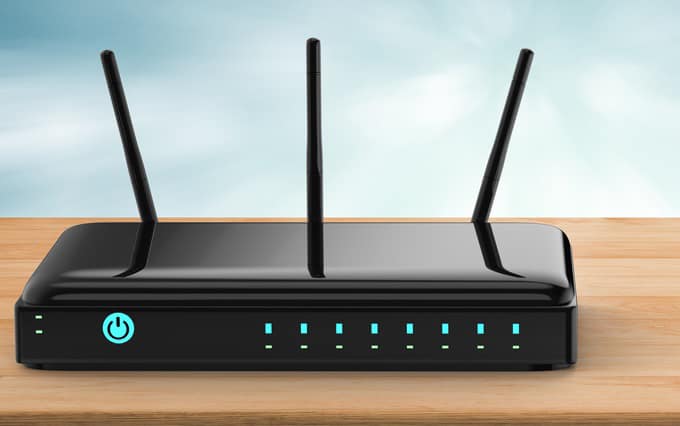 Depending on your needs, you should choose the router. For example, if you want to avoid dead spots at your home, buy something with a big coverage area. And if you require a high-speed connection, buy one that satisfies this condition.
Suitability with Comcast
The last and the most crucial factor to look out for during your purchase is whether the router is compatible with a Comcast connection. Your entire shopping spree and your money will be wasted if you come back home and see that it does not support a Comcast connection.
So, it is imperative that you carefully select the router and make sure that it is indeed compatible with a Comcast Xfinity connection.
How to Setup?
Setting up a router with the Comcast connection isn't that difficult. All you need is proper guidance, and we have got it covered step by step for you:
Firstly, you will have to secure a connection between your modem and a power outlet with the help of a power cord. You also need to connect the modem to the internet using a coaxial cable.
Secondly, you will have to make a call to your ISP to activate the connection by giving them the necessary details, like the serial number of the router you wish to run. Their support team will then enable the connection if the router is compatible, and you will get your connection in a matter of minutes.
Lastly, you have to sign in to the internet using your Comcast user ID and password. You might also require an activation code if it has been provided in your package.
Frequently Asked Questions
1. Can all routers work with my Comcast connection?
No, you need to ensure the router you are buying is compatible with your Comcast Xfinity connection.
2. How much does it cost to rent a modem with Xfinity?
Renting an internet modem with Comcast will cost you 14 dollars monthly. This means you will have to bear an expense of 168 dollars annually to cover the rental fees.
2. Can I use my own router with Comcast?
If the router you already own is compatible with Comcast, then you can use it. However, make sure to call their technical support to ensure this.
3. How can I boost my Xfinity wifi signal?
In order to enhance the signal of your router, you should first check its placement. You should also restart it from time to time. Lastly, you can change its antennas.
4. How do I install my own modem and router with Comcast?
Installing your router with a Comcast connection is very simple. All you have to do is connect the necessary cords and call their technical support to activate the connection.
Final Words
We hope our article will prove to be helpful for you. Our top 8 Comcast Xfinity Compatible routers will surely give you the best service if you follow our guidelines properly.
Buy them at Etsy, eBay, Walmart (subject to availability)
TP-Link WiFi 6 AX3000 Smart WiFi Router (Archer AX50) – 802.11ax Router, Gigabit Router, - Walmart, Etsy, eBay
ASUS AX6000 WiFi 6 Gaming Router (RT-AX88U) - Dual Band Gigabit Wireless Router, 8 GB - Walmart, Etsy, eBay
NETGEAR Orbi Whole Home Tri-band Mesh WiFi 6 System (RBK852) – Router with 1 Satellite - Walmart, Etsy, eBay
TP-Link Deco Mesh WiFi System (Deco S4) – Up to 5,500 Sq.ft. Coverage, Replaces WiFi - Walmart, Etsy, eBay
TP-Link AC1750 Smart WiFi Router (Archer A7) -Dual Band Gigabit Wireless Internet Router - Walmart, Etsy, eBay
NETGEAR Nighthawk 12-Stream WiFi 6E Router (RAXE500) | AXE11000 Tri-Band Wireless Speed - Walmart, Etsy, Ebay
Motorola MG8702 | DOCSIS 3.1 Cable Modem + Wi-Fi Router (High Speed Combo) with - Walmart, Etsy, eBay
NETGEAR Nighthawk Cable Modem with Built-in WiFi 6 Router (CAX80) - Compatible with All - Walmart, Etsy, eBay
MOTOROLA MG7540 16x4 Cable Modem Plus AC1600 Dual Band Wi-Fi Gigabit Router with DFS, 686 - Walmart, Etsy, eBay
Motorola MB8611 DOCSIS 3.1 Multi-Gig Cable Modem | Pairs with Any WiFi Router | Approved - Walmart, Etsy, eBay