So you have finally found the best vinyl cutter for your money-the Cricut Explore Air cutting machine? Congrats!
As you might be already aware, this is an excellent machine for hobbyists. It enables you to do a variety of cool home craft projects while yielding quality results.
For you to get the most out of it, however, you'll need to use it together with a few other accessories. But you'll need to purchase these accessories separately since the manufacturers might not include all of them in the package.
Here's our checklist of the MUST-HAVE accessories for your Explore cutting machine.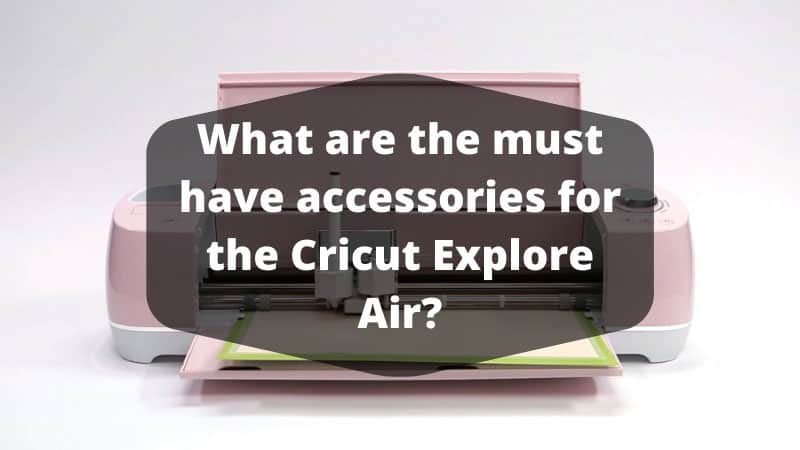 Must-have Accessories
1. Cutting mat
One of the most crucial accessories you'll need when you start using your new Cricut Explore Air cutting machine is a cutting mat.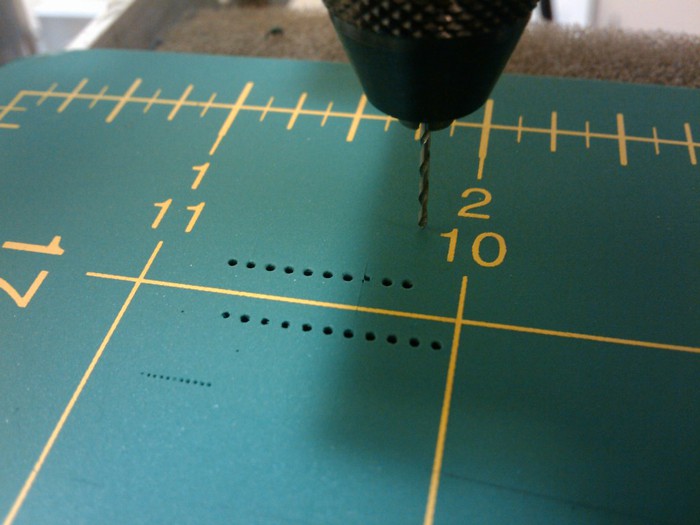 That said, Cricut presents you with several cutting mat options, including the standard cutting mat that comes with your new Cricut machine.
These cutting mats come in varying strengths, as indicated below:
Blue LightGrip mat: this is the cutting mat you'll get when you open the box of your machine. It's perfect for use with regular materials such as paper, cardstock, etc. and lightweight materials like lightweight paper and vellum.
Green StandardGrip mat: for medium weight cardstock, vinyl, iron-on, etc., consider getting this Cricut mat.
StrongGrip mat: this is the ideal cutting mat when working with heavier materials like thick cardstock, poster board, any material that tends to slip on the mat during cutting.
Pink FabricGrip mat: as the word suggests, this is the perfect mat for crafters who do a lot of fabric projects. This mat features a lightweight adhesive to prevent your fabric fraying when taking it off the mat. The mat itself is pretty durable to withstand your machine's high pressure when cutting fabric materials.
NOTE: The Cricut mats also come in various sizes (12" x 12', 12" X 24") to help meet your unique cutting needs. If you plan to cut longer materials, then you should grab the 12″ x 24″ cutting mat.
2. Cricut Explore blades
The Cricut Explore Air is usually shipped to you with an extremely sharp German carbide fine point blade to enable you to start cutting as soon as it arrives at your doorstep.
It also comes with a rotary blade for cutting.
The two blades can serve you for a pretty long period of time…and will let you cut pretty much anything with your cutting machine.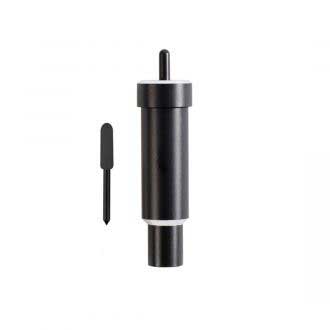 BUT…if you notice they have become dull, chipped, or damaged, you can always replace them as per the user manual instructions.
Now, we recommend you to add a Deep Cut Blade to your list of must have Cricut accessories. This is the type of blade to use when cutting through thicker or denser materials that can't be cut with the standard blade that comes with your machine.
This blade can easily cut through balsa wood, garment leather, tooling leather, chipboard, craft foam, and even chipboard.
You might also consider getting a bonded fabric blade if you plan to cut fabric that has been stabilized using heat n bond or any other stabilizer.
Another must have item for Cricut explore air users is the toolset, which contains a list of crucial tools to use for your crafting needs.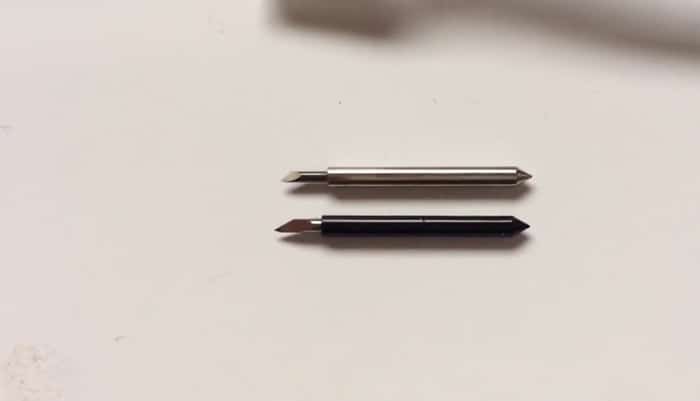 These tools include:
Weeder tool: this is probably the most important tool in your Cricut toolset. It does the work on lifting vinyl from the backing sheet, helping you remove the excess (or undesired) parts of your design.
Scrapper: this helps clean your cutting mat, ensuring your material doesn't shift during cuts and helping you obtain cleaner cuts. It can also help smoothen out the vinyl and eliminate any bubbles present.
Scissors: a pair of sharp scissors with a micro-tip blade can help you easily work on the fine details in the smaller parts of your design and even clean right down to point.
Spatula: the spatula helps you easily and safely lift your material from the cutting mat. Removing the material without this useful tool can lead to tearing. You can also use the spatula to keep your mat clean, debris-free.
Trimmer: instead of using ruler and scissors, you can use a paper trimmer, more specialized tool to make cutting easier (especially when making straight lines).
Tweezers: these play a crucial role in the weeding of your project. They're ideal for grabbing small, hard to weed bits of vinyl when dealing with an intricate design. You can also use them to transfer appliques you have cut on your machine.
Scoring blade: lets you easily add score lines to your project.
Scoring stylus: this tool easily fits into your Explore carriage and comes in handy when you're working on cards, boxes, or any other crafting project that requires folding.
To save you from the hassle of searching for all these items and buying them separately, Cricut offers you a complete set that features all of them in one single package.
Cricut pens
Cricut pens are also a must-have accessory for your Cricut Explore, especially if you do a lot of paper projects, and you have messy handwriting.
They let you make pretty handwriting on your cards, invitations, gift tags, banners, and addressing envelopes. These pens come in all colors. And you even find some fun types like glitter and metallic pens. Not to forget, you can choose from different tip sizes.
Keep in mind that the pens are 100% non-toxic, acid-free, and permanent, making them safe for your young crafters as well.
They're quite affordable too; you can get the 30pc set for less than 35 bucks.
Final Verdict
If you want to have an easy time using your new Cricut Explore Air cutting machine and get the most out of it, we highly recommend you to equip yourself with the above must-have Cricut accessories.
In summary, the must-have accessories include cutting mats, pens, blades, and a toolset. Cricut has made all these accessories available for you. The pens and the toolset comes in a complete package with everything you need for your projects. The cutting mats come in various types and sizes to meet your unique cutting needs.
You can easily find them at Cricut Store and other popular online stores like Amazon, eBay, etc.