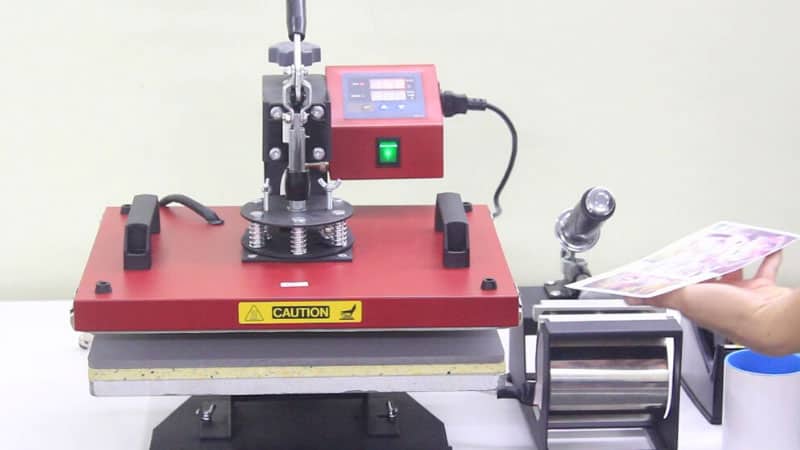 How Much Does a Heat Press Machine Cost?
If you are planning to start an apparel decorating business or printing business or just want to decorate your clothing; no matter which of these reasons brought you here, you will need a heat press machine to make your wishes come true.
And if you are concerned about what will be the price, well, it usually ranges from $280 to $3500, depending on specs, performance, features, construction, and so on. You need to buy a machine depending on your work requirements and preferences; making sure you invest in the right machine.
This article will help you to determine which heat press machine will meet your needs the most and of course, tell you about its price range.
What is a Heat Press Machine?
It's a machine that uses pressure and heat in order to transfer graphical designs, artworks, and images on the surface of various objects. The machine is being used mostly for fabric printing. It can imprint your customized artwork on surfaces like a t-shirt and cap through applying heat, and putting pressure for a short period.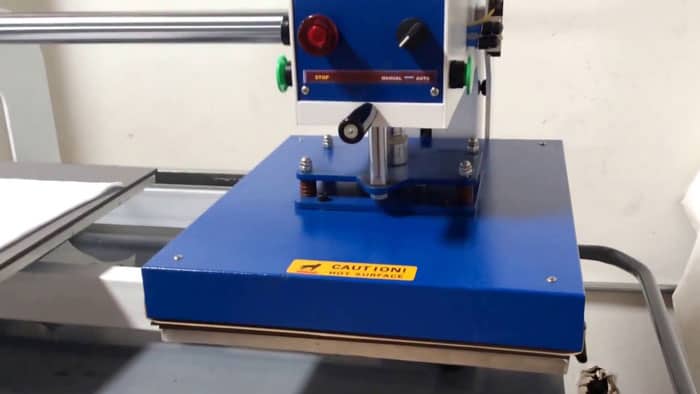 With the machine, you can customize many items such as fabrics, t-shirts, hats, mugs, mousepads, ceramic tiles, jigsaw puzzles, wood, metals, cookware, and many more. You can consider it as a modern printing job that makes laying customized artwork onto fabrics easier.
How Does a Heat Press Machine Work?
Heat press machines have electronically heated aluminum surface, known as a platen. At first, the machine heats up to the desired temperature. Then, the hot platen is pressed onto the transfer paper along with the design for a short time.
Within that time, heat and pressure embed the ink onto the fabric. The ink is pressed onto the object from both sides and imprints the design on it.
Which Heat Press Machine is Right for You?
Without acknowledgment, people end up purchasing expensive heat press machines that are too big for their printing work. On the flip side, some end up buying low performing machines that are too weak to provide expected results.
Therefore, you must make sure you get the right machine for your customized printing purpose.
Before pursuing a heat press machine, let me inform you that there are three types of machines to choose from. Each one has its own way of printing with some upper hands over and drawbacks over one another.
As the name suggests, this type of heat press machine is suitable for those who need the most basic features to be able to start a small printing business.
So, if you want to start a business of small-scale apparel printing, this type of machine will serve your purpose the best. The machine is suitable for personal printing work, as well. This is the most affordable option among all three types. As it only has some basic functionality, it's very easy and straightforward to operate.
A starter heat press machine cannot handle a massive load of industrial production printing work. But if you persist and put too much load and pressure on such a machine, it will burn out within a short period of usage.
You will get a starter heat press machine within a price range between $200 to $500. If you intend to use the machine for personal usage, there is are less expensive machines that cost $80 or more.
Intermediate Heat Press Machine
Machines that come under this category are more advanced and offer more functionality and features than the previous ones. An intermediate heat press machine can take loads of production work for extended hours.
As the machine is able to handle heavy tasks, it has more power than a starter heat press machine. These machines are pretty much similar to professional machines that offer basic functionality. Operating such a machine is a bit complicated.
If you are a beginner and want to produce products at a higher quantity, an intermediate machine will suit your work the best. It falls under the condition when you want a bigger machine but not as big as a professional-grade model.
You will have to invest about $500 to $1100 to get one of these machines. However, there are less expensive models as well, but you will have to compromise with power and functionality.
If your business is to produce a very high quantity of products that require even a powerful heat press machine, then a professional-grade machine is more appropriate for you.
This heavy-duty machine is designed to provide you with maximum production efficiency and versatility. Also, it has more functionality as well as features compared to the other two.
One of the great features of professional machines is that they come with intelligent control feature that is able to store up to 70 programmable presets. The presets allow you to adjust heat, pressure settings for various designs and materials of objects. So, you don't have to do the same thing to different workpieces.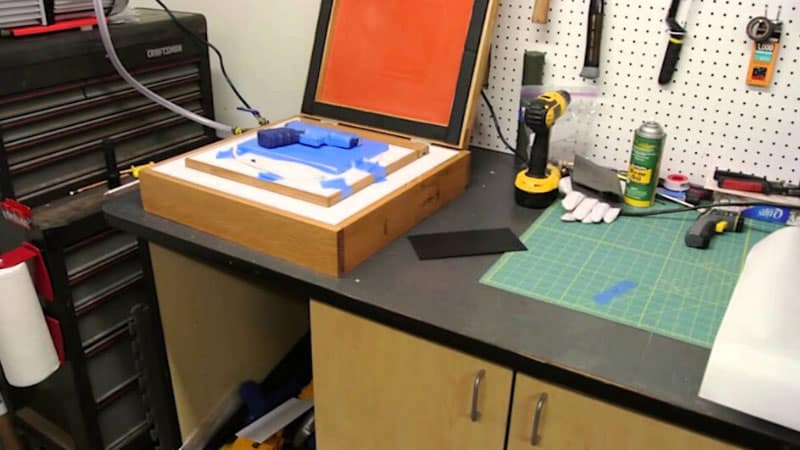 Such machines are very precise when it comes to timing. If there is any misleading input or wrong setting, it will damage the objects. Thus, you will need more skilled personnel to operate a professional heat press machine to make sure everything goes perfectly.
When it comes to the price, a professional-grade one will obviously cost the most. These machines are available at a price range between $1000 to $3000. You can buy refurbished models at a less expensive price.
What to Consider before Choosing a Heat Press Machine?
When you set your budget and select the type you will go with, the next thing you have to do is consider the key factors that will make your purchase more fruitful.
If you want to purchase from online, then look at the product description for how many pieces of materials the machine can design within an hour. Ask the salesman the same question if you are buying it from an offline showroom.
The performance should cover your working requirements. The quality of the products depends on how the machine performs. Factors that influence performance machine to machine are the manufacturer's reputation, after sell service, the pattern of your usage, etc.
This is one thing that you cannot compromise with. Temperature consistency will ensure your designs are successfully printed on the objects. If there are cold spots in the upper platen of the machine, it will ruin the garments.
The best way to check is to read the product reviews. If there is anything wrong with the heat consistency of the machine, the real customers will surely address it in the review section.
Heat platens are the parts that do the fireworks on your objects. These platens heat up and imprint designs from the transfer film to your workpieces. Therefore, the heat should spread evenly so that the design can be imprinted on the objects properly.
Different workpieces require to give heat for different durations. Considering the materials you will work with, make sure the heat platens can heat up to the expected temperature within an estimated time.
As the heat requires you to wait for a short period of time, you must have a digital timer that precisely shows it. Lack of a digital timer might ruin your work because you don't know what the exact time to remove the element is.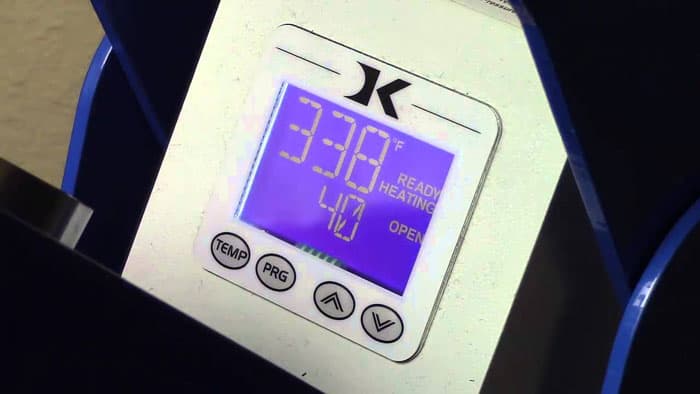 If you give heat for a long time, it will burn your garments. Similarly, if you remove before it's done, the design will not be adequately imprinted on the fabrics.
Adjustable temperature settings allow you to set appropriate temperatures for designing various types of workpieces. It's a must-have feature if your business requires you to imprint designs on various types of materials.
However, if you only deal with garments, and you know the exact temperature to work with, this feature isn't for you. It will add more cost to your heat press machine.
Different Types of Heat Press Machine
Depending on the functionalities and features, heat press machines are of three types.
These machines are highly affordable and allow you to customize pretty much everything from t-shirts to mugs.
As the name suggests, the design of the machine is like a clamshell. There is a hinge between the lower and upper platens that opens like an oyster shell. You need to place your material on the lower platen and close down the upper platen. It puts pressure on the material to imprint the design.
The machine is easy to use. Due to its portable and compact design, it easily fits limited working space. However, you cannot properly design thicker garments using a clamshell heat press machine.
As the name goes, the upper platen of the machine swings away from the lower one. And as soon as it heats up, the upper platen swings away and leaves a space for your workpiece to be placed on the lower platen.
You can work on a variety of materials using such a heat press machine. Both domestic and commercial operators can use it for higher production quantity.
It's pretty much the same as the swinger press machine, except for the lower platen. You can move the lower platen to readjust the position of your garments without touching the hot upper one.
The materials need to be well-secured, or with the movement of the lower platen, your project can be ruined.
Most professional operators use such a machine to produce a high volume of products.
Final Words
Starting a printing business can open the door to earning a considerable amount of money. All you need is to select the right type of heat pressing machine within your budget. If your budget is low, go for a low budget machine. Once your earning increases, you can invest in a more advanced machine.