If you're looking for a beginner-friendly guide on using a heat press machine, you've come to the right place.
Heat press machines have become the most popular method for transferring your favorite designs onto garments and other surfaces for both professionals and hobbyists.
This guide will teach you how to operate a heat press machine like a pro to transfer high-quality designs on your t-shirts and other garments of your choice.
How To Use A Heat Press Machine? Beginners Guide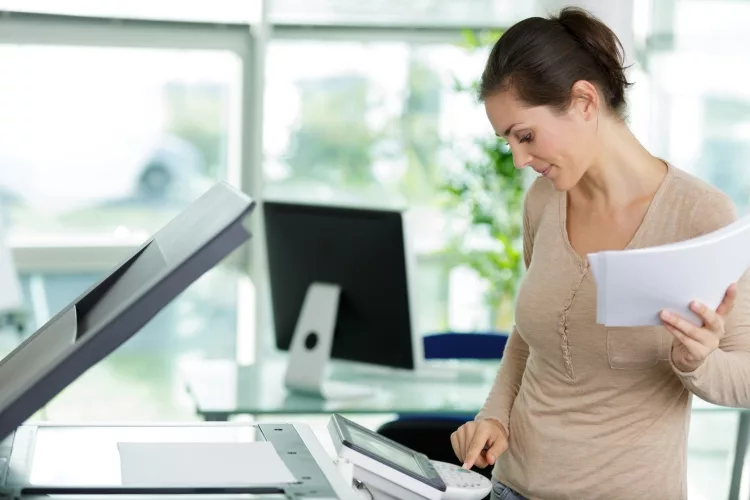 Let's get started:
Steps for Using A Heat Press Machine: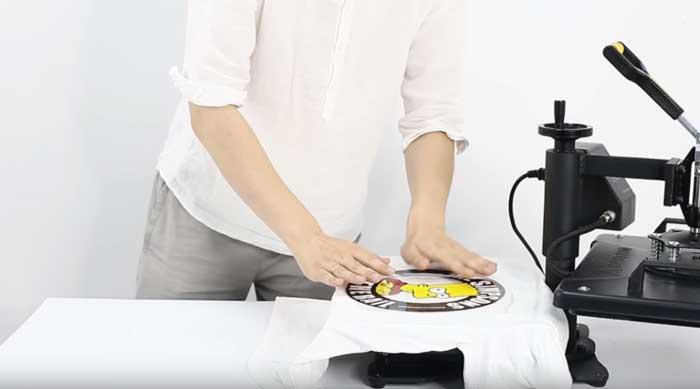 Step 1. Create your artwork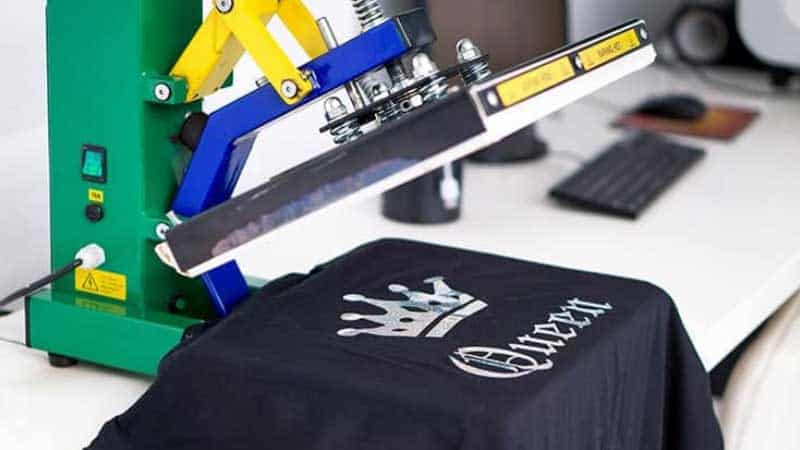 The first thing you need to successfully print on a garment using a heat press is designing the graphic or artwork that will go onto the shirt. For this step, you'll need a computer and software such as Adobe Illustrator or CorelDraw. You'll also need skills on how to use the software to come up with your desired design.
Step 2. Print the design
Once your design is ready, you should now be able to print it on a transfer paper. When printing the design, you need to keep two things in mind.
First, make sure you print on the right side of the paper. This might sound pretty obvious, but beginners keep repeating the mistake of printing on the wrong side of the paper.
Second, you'll need to make sure you mirror or reverse the design before sending it to the printer. This is necessary to ensure you get the design's correct orientation when you finally press it onto your t-shirt.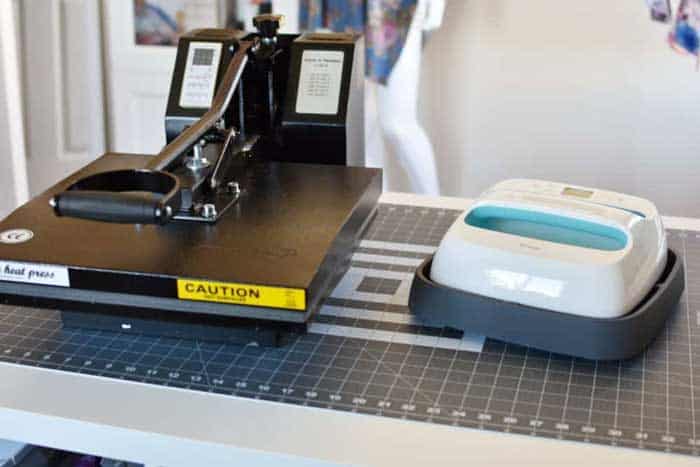 The experienced users also recommend doing a test print to see if your design is acceptable. You can do this with a transfer paper or just a regular piece of paper.
TIP: If you're using a heat transfer vinyl to customize your shirts, then you'll need a vinyl cutter to help you make perfect cuts of your artwork from the vinyl material.
Step 3. Heat up the heat press machine
As you can easily tell from its name, a heat press machine largely depends on the heat aspect to transfer your designs onto garments.
With an image already printed on a transfer paper and waiting to be transferred to a garment, you'll now need to preheat your press machine to prepare it for the task.
Heat press machines are generally easy to operate, even for pure novices. Most of them present you with separate knobs for adjusting the pressure and temperature. They also feature a timer to let you set the transfer period and prevent overexposing your design.
To preheat your machine, plug it in, and hit the power button. Start by setting your desired heat setting by simply turning the thermostat knob in a clockwise direction. Different pressings require varying temperature settings. A quick look at your transfer paper package will tell how much heat is needed to transfer the design. This usually falls between 350 and 375 degrees F. Don't get worried that it seems too high as it's exactly what your design required to stick correctly to your garment.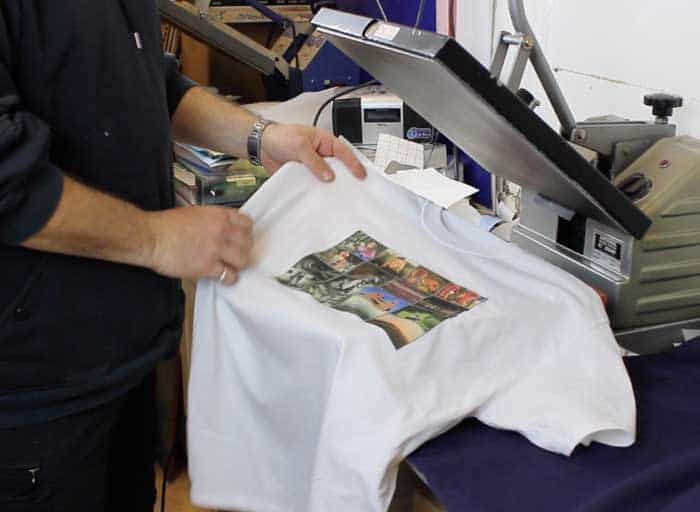 You'll then need to set the pressure. Again, you'll use the pressure knob offered by the machine to input the correct pressure for transferring the design. Like heat, the amount of pressure also varies for doff rent fabrics; the thicker it is, the more pressure it requires. A medium to high pressure works for most applications. If you want to set high pressure, beware of going too far up as the machine swivel handle might come off.
Lastly, set the timer for the amount of time it will take for the design to completely transfer from the transfer paper to the substrate. The duration varies between transfer papers. For instance, the inkjet paper takes approx. 14-18 seconds while a laser transfer paper takes 18-25 seconds. Check the specific paper you're using for the recommend transfer period.
When the timer's set, hit the start button to start the countdown and head on to the next step…
Step 4. Place the shirt on the heat press
The best way to place your shirt or the garment to be printed on the heat press is with the side where the design will go facing up
Moreover, we suggest that you straighten the t-shirt to ensure you remove all wrinkles, which can significantly interfere with the transfer process. If the wrinkles don't go away easily, you might consider preheating your garment in the heat press for approx. 5-10 seconds to see if it helps.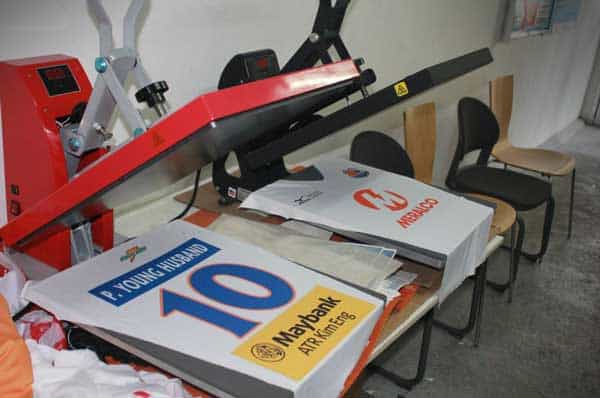 We also suggest that you stress your t-shirt is possible. This helps the transferred design to compress, eliminating the possibility of cracking with time.
Step 5. Place the transfer paper on the garment
Now grab the transfer paper you printed in step 2 and place it onto the fabric that is already loaded onto the heat press machine. Place the transfer paper facing down on the garment, with the matte side down and the shiny side up. In the case of embroidered designs, place the adhesive side down and the embroidered side up.
That's not all…consider putting a Teflon or silicone pad on top of the transfer paper for protective purposes. If your machine doesn't come with a silicone pad, you can simply place a thin piece of cloth on top of the transfer paper will also work.
Step 6. Print on the garment
Now is time to transfer the design onto your garment. With the garment and transfer in place, pull the handle to close your heat press. Use the clamp that comes with your heat press machine to securely and properly lock it down.
Assuming you've input the correct heat, pressure, and timer settings as discussed earlier, press the start button to set off the timer and begin the transfer process. Note that your heat press will remain shut during the transfer period you've set on the timer.
When the timer finishes the countdown, press the start button again to reset it. Open the heat press and take out your shirt. Peel off the transfer while still hot so that you can see the design you've just transfer to your shirt.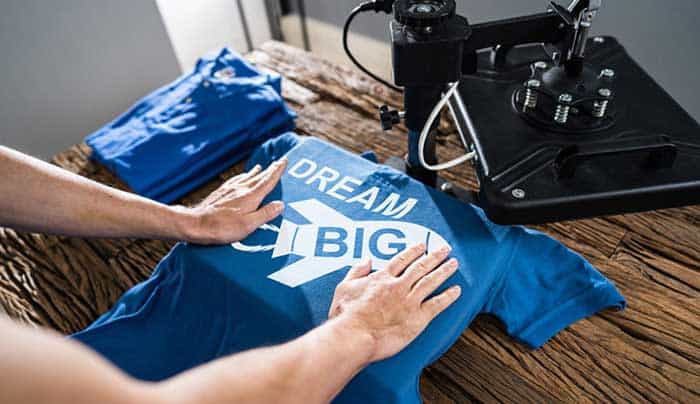 If you want to print more shirts, repeat the whole process. If you want to add another print to the other side of the tee you just printed on, ensure you place a cardboard inside it. And use less pressure this time so that you don't end up reheating your first design.
Pro TIP: After you remove your garment from the heat press, let it stay for around 24 hours before you can wash it. This will give the print sufficient time to properly set in. And when washing it, turn it inside out first to prevent friction that can ruin the design, and avoid using too strong detergents. Also, air dry the shirt as opposed to tumble-drying to ensure the longevity of the print.
Tips For Getting The Best Heat Pressing Results:
Now that we have outlined the complete beginner guide for using a heat press, let's look at some extra tips to help you get the most impressive results on your first heat press project.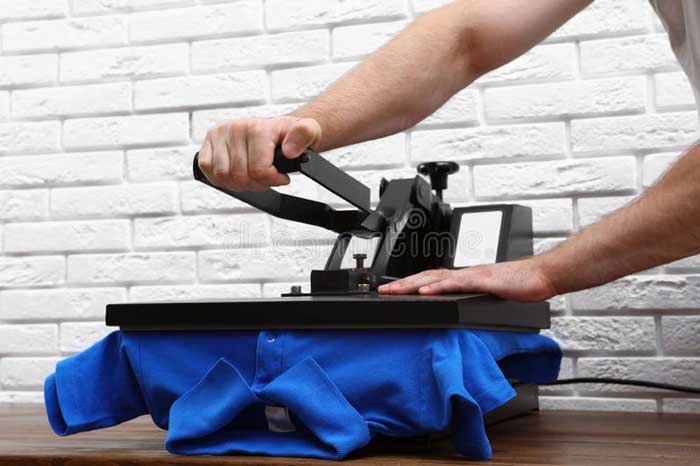 Tip #1: Get the right transfer paper
you probably didn't know this, but there are different types of transfer papers for you to choose from. They vary depending on the transfer method and printer capability. The most widely used paper is inkjet transfer paper, which works with inkjet printers. You'll also need to choose between light and dark papers for light and dark-colored fabrics, respectively.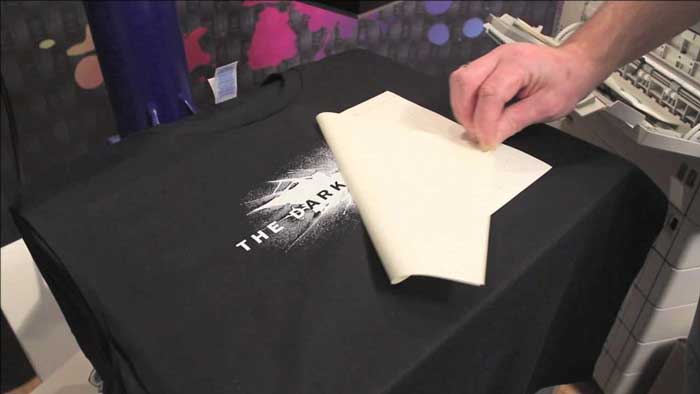 Tip #2: Use the right type of fabric
When using a heat press machine for the first time, you also need to know that not all garments can be printed using this method. Anything that can melt when exposing to high temperatures should never be heat pressed. Types of fabrics that you should consider using include cotton, spandex, nylon, polyester, and lycra.
Tip #3: Test printing is crucial
Printing your design on a regular piece of paper first is great as it helps you see the outcome of your design before printing it on your garment. A test print will help you adjust any areas you're not satisfied with. It also prevents wastage of transfer papers as you'll only be printing on one when you're 100% satisfied with the image.
Tip #4: Heat pressing curved surfaces
If you're printing on hat, cap, or any other item with a similar shape, make sure you get the best heat press for beginners with a curved platen surface to ensure excellent transfer of heat and pressure to all areas of the curved item. We also advise you to use heat transfer vinyl (HTV).
Which is The Best Heat Press To Use?
As a beginner, you can get easily overwhelmed with hundreds of heat press machines out there and get confused about the right one to buy.
The models you'll find out there usually come in two major categories: home and professional models.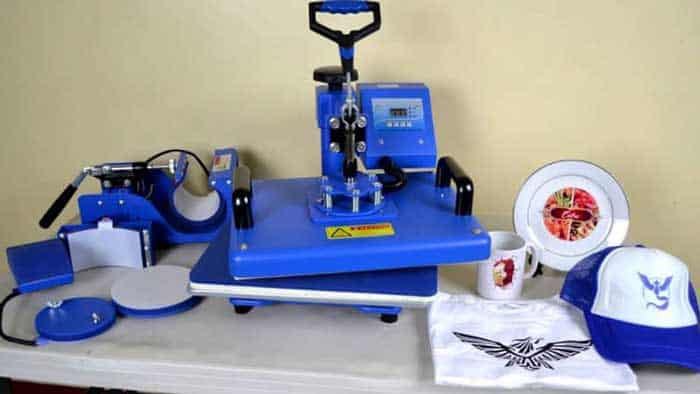 The home models are designed with private use in mind and feature just the basic functions. They are great for hobbyists. The attractive cost of a heat press machine in this category also makes it a great choice for t-shirt printing startups that are still in budding stages.
If you're looking for a perfect heat press machine for an established business that's already receiving bulk t-shirt printing orders, or if you plan to do mass production, then you should go for a professional model. This one comes with more temperature and pressure settings and has a larger platen for handling a wider range of fabrics. It also features multi-function platens to enable you to transfer designs on a wide range of items.
Final Verdict
Using a heat press requires no special skills. Just follow the correct steps, and you'll be able to transfer stunning designs onto your garments as an absolute beginner. Follow this simplified guide and our extra tips for using a heat press today if you want to start transferring good-looking and long-lasting designs on garments, hats, mags, and other items like a pro!