Is your sewing machine making loud noises and giving you a headache? If it is, then your sewing machine might have started to rust, and the lint has started to gather on the parts.
The idea of getting a new one might be slowly coming to you. What if there was a solution to this?
Well, you're in luck as there is an answer to this problem in the form of sewing machine oil. By oiling the sewing device regularly you can ensure longevity and great performance.
How do you go about using and applying sewing machine oil properly, though? This article will help you with that and explain how to use ad apply sewing machine oil properly.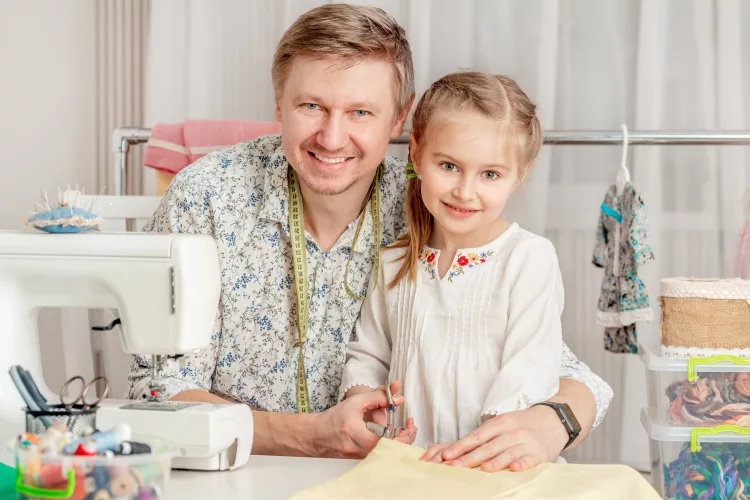 How to Apply Sewing Machine Oil?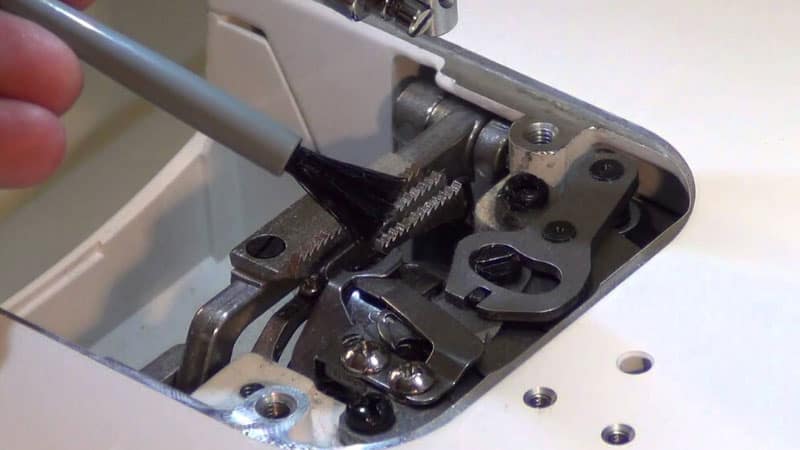 Below, I will walk you through the step-by-step guide on how to apply the sewing machine oil.
Step 1: Read the Manual First
First and foremost, before even beginning to apply oil to your sewing machine, you should refer to the instruction manual that came with your machine. The manual will tell you how frequently you will need to oil your machine and as well as tell you about any special instructions to follow for your particular machine.
If the frequency is not mentioned, assuming you use your sewing machine regularly, it is best to apply oil three times a week.
Step 2: Remove the Cotton Shreds
Use a cloth to remove the cotton shreds from parts of the machine. To do this, use a lint brush (often comes with the machine) for the majority of the cleaning and then use tweezers for the tight and narrow nooks.
For proper oiling, this precaution is necessary. Adding to this, one can also use a can of compressed air or air blower to remove the lint stuck on the machine, but they should be careful not to blow the lint into the machine while doing this.
Step 3: Disassemble the Parts
Following the instruction manual, slowly disassemble small parts of the sewing machine. Use the tools and follow the instructions carefully so as not to damage the machine. Do a bit of cleaning on those parts. Place an old newspaper or scraps of paper beneath the parts to be oiled and then slowly add small drops of oil to them.
Step 4: Ensure Proper Lubrication
Rotate the parts to see if they have been properly lubricated or not. You will need to make sure you have oiled the shuttle hook and housing unit. Oil the shuttle hook because it will lead to the hook race.
What this entails is that oiling this part will lead to better performance and reduction in sound. You can opt to oil the needle, but it is recommended just to replace it for better functionality.
Also, you should add a few drops of oil to the outer ring of the bobbin hook as it will allow it to slide much better against the hook race.
Step 5: Wipe Way the Oil Residue
Wipe away any extra oil that is left to prevent stains when working on your fabrics. You can use a damp towel and press it, causing the oil to gather. Repeat until the extra oil is no more.
Step 6: Reassemble the Machine
Reassemble all the parts of the machine and make sure they are secure. Take a piece of fabric you do not need and test out the machine to check if the lubrication has been properly applied and if there is any abundant oil splashed across the machine.
Things to Keep in Mind
Congratulations! You now have a basic idea of how to maintain your sewing machine. However, there are some things you should keep in mind when going about oiling your sewing machine.
Choose the Right Oil
It's important that you use the proper oil when maintaining your sewing machine. Shops will sell sewing machine oil, which is colorless and it is recommended not to use any other types of oil as a substitute as differing viscosities will end up clogging your machine. It can also damage it as well as make it very difficult to remove.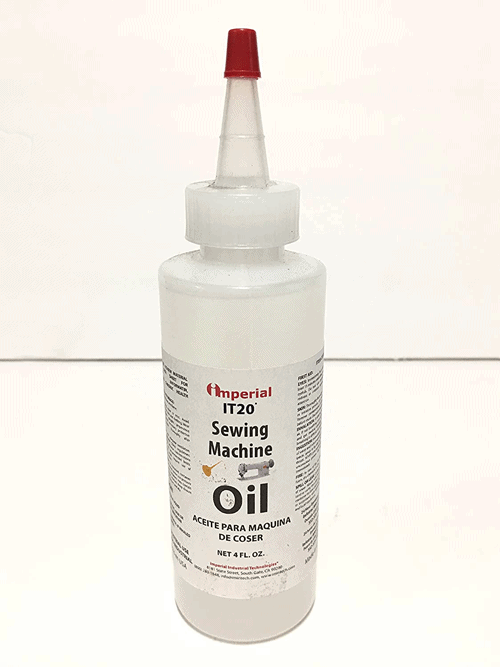 Among the different choices of oils, it is recommended to use synthetic oils. They lubricate both the steel and plastic parts of your instrument. It prevents rust too. And it is a bit more expensive than its alternative, which is mineral oil whose only worry is that it stains your clothes, so be a bit careful when using it.
Clean the Machine before Lubrication
Before oiling the machine, it's important to clean the machine and remove dust and shreds of fabric as they might combine with the oil to damage and clog the moving parts. While using a brush, you should complement it by using an air blower.
Be Consistent
It falls on you to take care and maintain your sewing machine properly, so be thorough in your cleaning and oiling as well as make sure to do it frequently. This will make sure your machine performs as expected as well as not biting the dust too soon.
Cover the Machine When Not in Use
When not in use, make sure to cover the sewing machine fully so as to minimize the dust getting into it. This will make the pre-cleaning process and the oiling process much faster and smoother.
Final Words
Hopefully, after reading this article, you will gain a new appreciation for your handy tool and learn to take care of it much better. This proper maintenance and care will eventually gift you with smooth and noiseless seams regardless of the fabric you are working on.