If you research on the most profitable businesses that don't require a huge amount of investment, the t-shirt making business would be among the top 5. You can make money by engaging in the t-shirt making industry online, and there are lots of people earning a huge amount of money by doing that.
Amazon and e-commerce made our life much easier and comfortable. Smart people took that advantage and used these as a great source of making money.
The fashion industry is and will be growing no matter what. And if you are to get benefited from this, start making or designing or printing t-shirts; it's one of the easiest ways to push yourself into the game.
Now, if you are wondering how much money you can make if you engage in this business? This article got your answer and initial guidelines to start the business right away.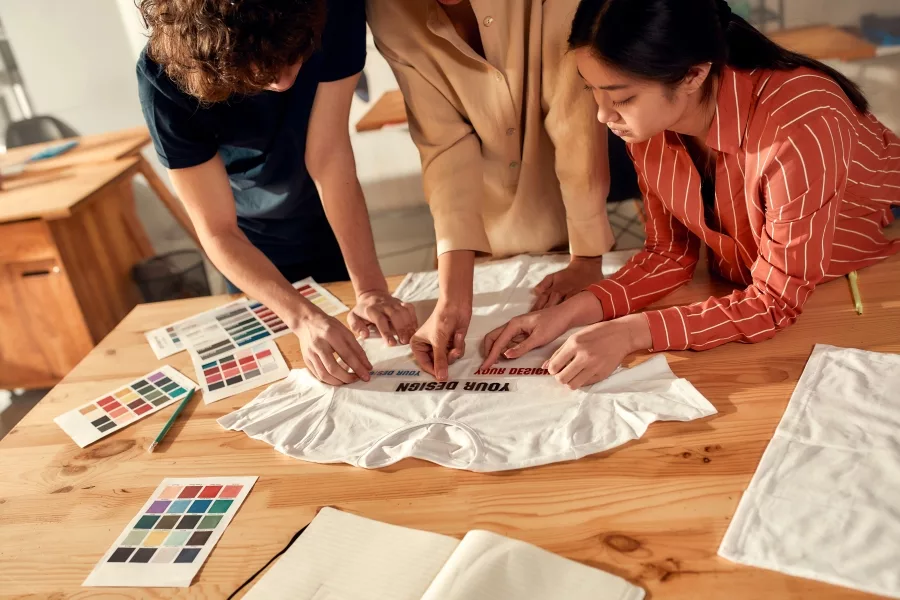 Some Information Worth Acknowledging
The demand for apparel is one of the highest after food. People are demanding more and more, and the demand will continue in the future as well. According to the data from Statista, only in 2018, total e-commerce sales amounted to $504.6 billion.
Furthermore, the amount is expected to surpass $735 billion by 2023. Not only that, the apparel and accessories alone are expected to generate more than $138 billion by 2023. The statistics show that the demand for fashion apparel and accessories will have a stable and secured future in e-commerce.
As more people are coming to e-commerce for buying, there is a huge potential if you make your business plan considering this sector.
How Much Money You Can Make in the T-shirt Business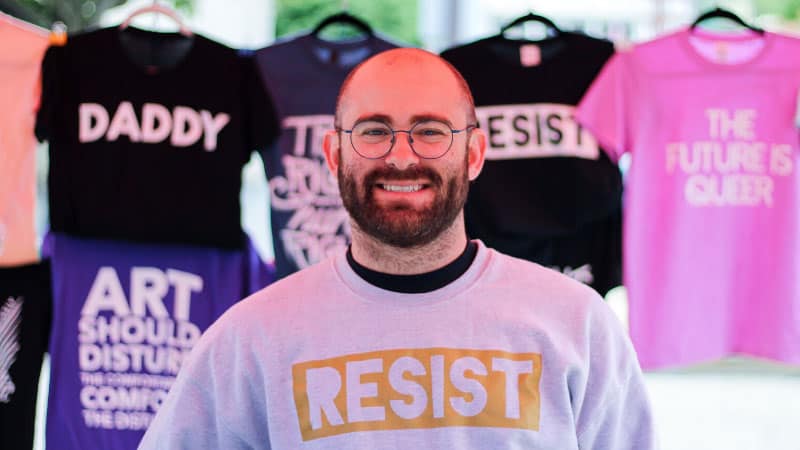 If you get orders regularly and use a high-quality machine to produce t-shirts, you can earn an estimated amount of $100,000 a year. However, you might not be able to earn this much initially when you start the business. It's pretty much a rough calculation if your business is grown up to a level.
1. Estimated Selling Price
An average selling price of 1-piece 100% cotton t-shirt ranges from $5 to $9, depending on the number of shirts, quality, and color. If you get an order for 72 t-shirts, the machine will take around 30 minutes to print. For 6 colors t-shirt, you can charge at least $8 per piece, which would bring $576.
2. Estimated Costing
Now, let's talk about your costing of 72 t-shirts. If you buy in dozens, 72 shirts will cost $144, that $2 for each one. Screen making materials cost would be $21 in total. You would need to spend $3.60 as ink cost and $1 for lights and electricity for 30 minutes of operation. The overall costing would be $169.6.
3. Estimated Profit
So, in total, it would take $169.6 to produce 72 pieces of t-shirts. You will gain about $406 of profit that might take an overall of 2 hours to produce. No job will offer such amount of money for working only 2 hours a day.
If you get orders similar to this quantity per day, that would be $10,150 per month and $100,000+ per year.
Breaking Down the Costing for Making T-shirts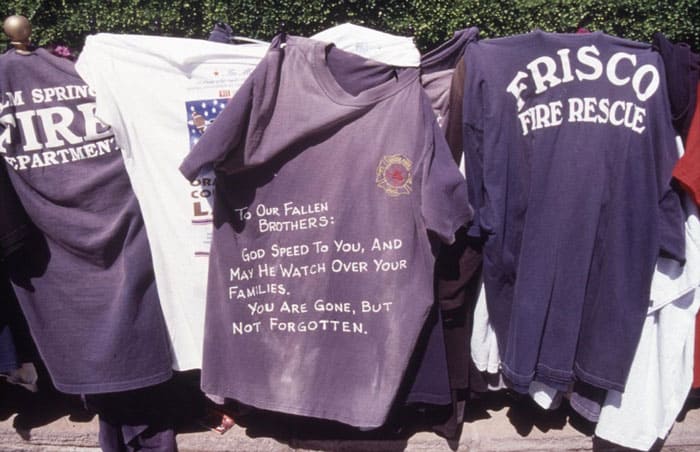 There is no straight-cut answer to the question. Not all businesses are the same; some have huge working-space, while some have a little. The numbers of employees also matter as well. There are primarily 3 major costs associated with this business –
1. Blanks
Blanks are the plain form of the apparel you are going to decorate with screening and printing. You can work with cotton t-shirts, sports jerseys, tank tops, hat, etc. a standard blank t-shirt costs $1 to $4 depending on colors, garment quality, stitching, and material used.
Plain white shirts cost $1. The exact same shirt in the navy blue color will cost $2. If you look for the same shirt in moisture wick sports material, you have to pay $4 for each. You can go even higher or stick to lower cost depending on the brands and cut.
2. Supplies
You have to decorate your t-shirt with numbers, letters, and logos. For example, opaque vinyl material costs roughly $11 for a yard. If you are to print a logo of 25 square inches, a 540 square inches vinyl will hold about 20 designs. So, $11 for 20 designs, that would cost $0.55 per design.
3. Labor
For production purposes, you will need an employee unless your production quantity is very less.
I can tell you how long it takes to make a design, depending on that, you decide whether you need an employee or you will be enough for the job.
2 people can create 36 shirts with a left chest logo within an hour. The work includes running the materials in the printing machine, weeding vinyl, pressing, and applying the design to the garments. For 2 employees, you have to pay $20 per hour. So, for 36 shirts, the labor cost is $0.55 per shirt.
To sum up, the estimated costing per shirt is going to $2.50 for supplies and 5 cents for labor, and $2 for the garment; it would cost around $5 to make a t-shirt.
However, the costing will vary depending on factors such as the size of the design, numbers of employees, the type of shirt, colors used, etc.
Estimated Costing for Per T-shirt
Based on the calculations above, here are some estimated cost of different shirts –
Left chest logo t-shirt: shirt $2, supplies $25; total $2.25
Baseball jersey t-shirt: shirt $8, supplies $3; total $11
T-shirt with logo full front or back: shirt $2, supplies $2; total $4
Full front fashion t-shirt: shirt $4, supplies $1.50; total $5.50
Logo hat: hat $2, supplies $0.40; total $2.40
The labor cost for each one is included in the cost of a shirt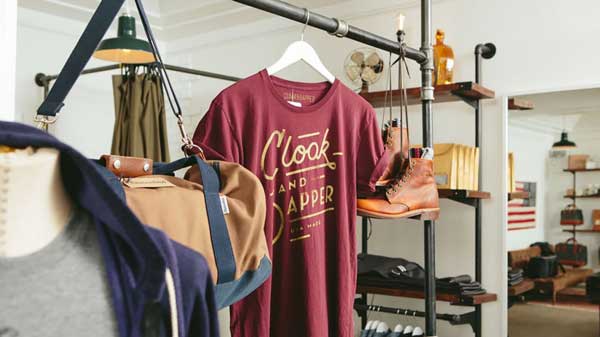 Estimated Selling Price for Per T-shirt
Your t-shirt selling price will vary depending on the number of orders, whom you are selling to, market competition, etc. I will keep things simple and give you an idea of ranges that you can sell your t-shirts in.
The pricing is for selling in small numbers (a few dozens) with custom designs. For 1000 pieces of t-shirt and 500 pieces of hats, the price will be less.
Left chest logo t-shirt $9 to $15
Baseball jersey shirt $18 to $30
T-shirt with logo full front or back $13 to $25
Full front fashion shirt $18 to $30
Logo hat $10 to $25
So, How Much Money Can You Make Selling Custom Apparel?
The simple answer would be: as much as you want. Based on your business type, effort, time, etc. the earning amount will vary. Factors that affect your earning are –
How many hours in a week do you run the production?
To whom you sell the products?
How much money do you want to make?
So, basically, the more effort you put into the business, the more you will profit from it. The sky is the only limit here.
You have the option to run the business online or rent a retail store. Furthermore, you can sell bulk t-shirts at low prices or sell these at high rates in small quantities. The choice is yours, and depending on that, you will get the outcome.
Reasons Why You Should Start a Screen Printing Business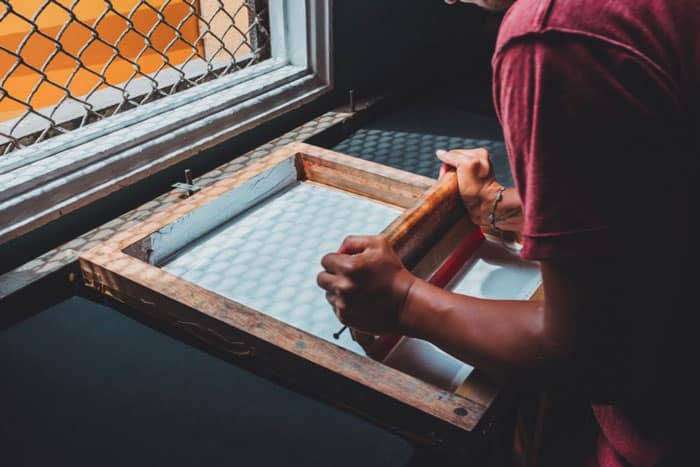 You will find hundreds of reasons to quit your luxurious and lucrative job and start a new business, where you can be your own boss.
No matter how hard you push to your limit at the office, you will get the same amount of salary, and no one will appreciate the additional effort you put in. But, if you do the same thing on your own business, the results after a few months or even a year will amaze you.
Hence, if you are motivated enough, here are some other reasons to get your t-shirt business started –
You will hardly find anyone who doesn't love t-shirts. There will always be the demand for this clothing.
If you can run printing and production in a limited space, you can earn hundreds of dollars within a few hours.
You work as a middleman; get orders and print for the customers.
Inventory management is not much of an issue.
You can print your own brand logo on the shirts and establish a brand.
Many states offer tax benefits, so no matter how much money you make, don't even bother about it.
You are your own boss.
Marketing Approach for Screen Printing Business
As pretty much everyone you find in the street, bar, restaurant, workplace wear t-shirts, they are your potential customer. Therefore, marketing for a t-shirt business is fairly easy.
A well-designed, attractive quote or image can easily grab people's attention.
Reach for the retailers who are looking for bulk t-shirt manufacturing at relatively low cost.
Maintain unique and distinguishable characteristics within your product, which will force the customers to return.
Offer more service and value with each of your products.
Take marketing initiatives to let the people know that you offer printing service for garments, unusual materials such as athletic bags, towels, umbrellas, flat materials such as binders, notebooks, pens, posters, special events, holidays, sports teams and clubs, and various businesses.
Hang a tag that tells about the quality of the product.
Final Words
If you have decided to start this business, make sure you have the capital required for it. You can borrow or get a loan from someone and start your own t-shirt business. Lack of capital will hamper productivity as well as spread a bad reputation if you cannot supply according to the demand.