Many entrepreneurs around the world identified the popularity and potentiality of the t-shirt business, and they are earning a good amount of money from it. You don't need a huge investment to start the business. Through online, you can run a t-shirt business in a very cost-effective way.
There are lots of e-commerce sites with heavy traffic, and well-designed t-shirts are selling like cupcakes. If you dream of being an entrepreneur, this is one of the best opportunities to show your skills.
So, if you are thinking about starting this business, you must know its competitive areas so that you don't struggle much to get a desirable profit.
If this is the first time you are doing any online business, there is no reason to worry. I will provide you pretty much all the important information you need to start your t-shirt business and how to survive in this highly competitive market successfully.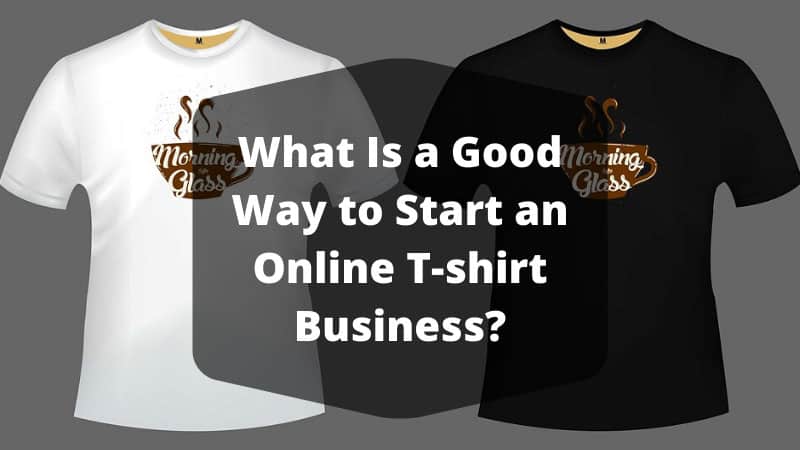 How to Start a T-shirt Business?
Starting a t-shirt business is relatively cheap compared to other businesses. However, competition in this business is higher. Therefore, you must take each step carefully to make sure you don't regret investing both your time and money. Here's a general guideline to start the business online –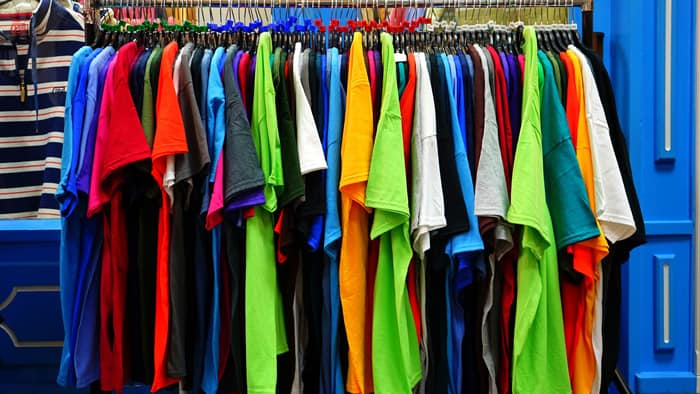 1. Finding a Niche
For selling t-shirts through online, at first, you need to find or select a niche to work with. There are lots of categories of designs and quotations for t-shirts on the market. Do your market research and wisely select a niche, and then bring all your crazy and stunning ideas to attract the customers.
It will take time to do market research. Observe what other online t-shirt businesses are dealing with. If you like any of those, apply the idea to your shirts. Note down any creative and innovative idea that comes while researching.
Technically, you can go with any niche that you find interesting. If you initially target the most popular niches, such as cats, love, you must come up with unique ideas.
You can look for an unexploited market, and if you find one, be sure to take advantage of it. Targeting a niche with little competition is good during the initial stages of the business.
2. Designing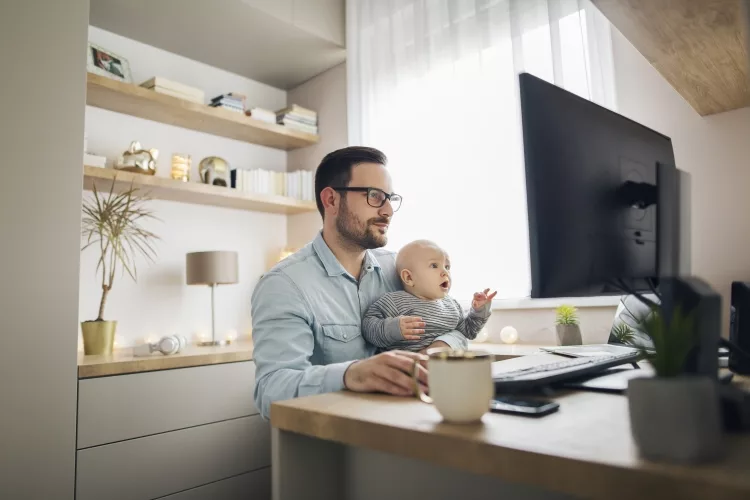 Here comes the coolest part. When you find a suitable and potential niche, the next thing to do is think about the niche and bring up something unique and attractive to print on the shirts. It can be an image, a quote, and art.
The success of your t-shirt business will largely depend on how creatively you can think and print your ideas onto the fabric. If you can bring some great designs, you are already ahead in the competition. The products will seem attractive to customers, and it will bring you more customers with a good reputation.
Don't bother to think out of the box. You don't need to come up with complex ideas. Most of the best selling t-shirts include simple graphics and simple quotations. One thing you need to keep in mind is that, consider your target audience. Your design should seem appealing to those you want to target.
If you feel completely blank, then you can visit t-shirt selling websites and Pinterest to get ideas. Notice the ones that are currently trending, and bring something even better than those.
Let Someone Else Handle the Designing for You
You have the option to hire a designer if you aren't good at designing. Freelancing platforms such as Upwork, Fiverr, and Freelancer have lots of passionate designers that you can hire from. Just tell the designer about your idea and give him/her proper instructions regarding that.
Apart from hiring a freelancer, you can also try using free mock-up generator tools, which allow you to upload your design and let you see how the design looks like in a real t-shirt.
If you have a plan to do marketing of your products on social media, you can ask your followers as well as friends what type of designs they are attracted to. You will get some brainstorm ideas to print on shirts.
Many wholesalers offer in-house custom printing. Their designing team can help you to create your designs. Some do it for free.
3. Validation
When you assemble a few designing ideas ready to print on the blank t-shirts, make sure you seek opinions and validations from others. There might be some flaws or points that can be improved, which you don't see.
Try to get some unbiased feedback from forums and online platforms like Reddit. Be sure to watermark your designs; so, no one can steal them.
The design file needs to be at least 300 PPI with a transparent background. Make sure the design is large enough to cover the printing area of the shirt.
4. Sourcing the Products
When you are done designing, you need to think about the source of t-shirts. As an online t-shirt business is exceedingly competitive, you must make sure that you don't compromise with the product quality.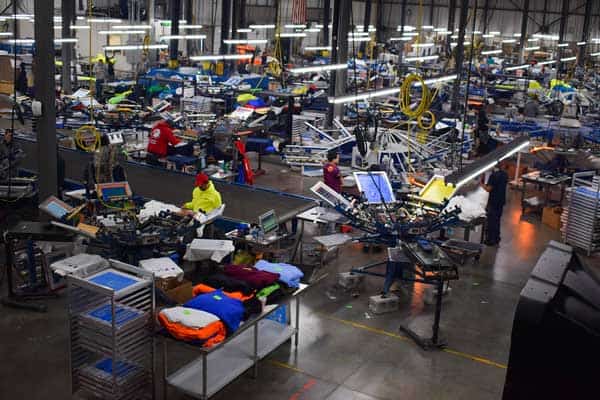 It might be tempting to source low-quality products for higher profit, but it will bring a bad reputation, and there will be no returning customers as well. On the flip side, if the customers are very satisfied with your product, they will recommend other people to purchase from you, which is a great marketing tool.
You need to buy blank t-shirts. Depending on the color, fabric, and softness, price ranges from $2 to $8. A white blank t-shirt will cost you $2; similarly, a navy blue blank t-shirt will cost $3. So, wisely select blank printable t-shirts. You can read reviews of blank t-shirts to purchase good quality products.
5. Printing the Designs
You don't want your customers to find the designs of your t-shirts getting cracked or faded after a number of washes. Therefore, you need to print designs with high-quality printers.
There is a number of options to choose from when it's about printing shirts. You can contact a local printing business, and check sample quality before receiving the bulk production. This is the most cost-efficient option for beginners.
Or, you can purchase a printing machine such as a heat press machine, screen printing machine, Direct-to-garment machine.
Screen Printing
It is a cost-effective option for bulk production. The machine is best for darker designs; it provides a high level of vibrancy. For the different colors of inks, the printer uses different stencils. If your design contains five colors, it will be a great printing option to choose from.
Not suitable for a low quantity of orders and designs with many colors.
Using Heat Transfer Machines
This, On the other hand, imprint the design or image, creating high-temperature heat to the heat transfer paper that melts onto the fibers of blank shirts.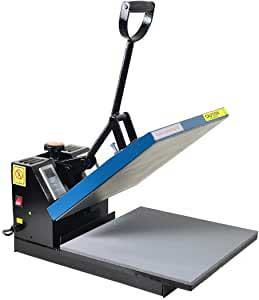 You can print on demand once you get orders. With a little working space and little effort, the heat transfer machine can provide you up to 30 prints within half an hour. You don't need to hire an employee to operate such a machine.
Not suitable for bulk production.
Direct to Garment Method
This method is a cost-effective printing option for a low volume of orders. It uses special water-based ink and directly applies the ink onto shirts through an inkjet printer, more like a regular printing machine that you use to print out papers.
The machine is very accurate and provides quality printing, which is better than a heat transfer printer.
Printing t-shirts at large quantities isn't something this machine is good at. It's more like an on-demand printer with unlimited color options with great detail and accuracy.
6. Inventory
You have both choices of holding an inventory of products for increasing profit margins; or selling the t-shirts at a bulk price. Maintaining an inventory is preferable if the investment is low. Initially, there will be far less risk.
Selling on demand provides a limited profit. Once your business is well-established and you are getting very high numbers of orders, go for bulk selling.
Selling the T-shirts
When it comes to selling your t-shirts through online, there is a number of options available.
T-shirt Design Selling Websites
There are dozens of t-shirt selling online platforms. Although most of them do not directly involve you with t-shirt manufacturing, still they offer a smart way to earn money from your home.
You need to create designs for t-shirts and upload them on the websites. If someone likes your design, he will purchase and place an order. The website then produces the product for the customer, and you get a commission for each time when the design is sold.
Teespring, RedBubble, TeeChip, TeePublic, Society6, Zazzle, CafePress are top t-shirt selling sites for the last few years.
Top E-commerce Sites
You can use e-commerce sites creating platforms such as Shopify, Square, and create your website for selling the t-shirts. They offer great control over the site, sales, marketing, and process than t-shirt sale sites.
Sell Through a Personal Blog
If you have already got a website or a popular channel or page on social media platforms, you can take that advantage and make money through them.
Besides, blog builder such as WordPress and BigCommerce offer integrated e-commerce options and features.
Instagram account is another great tool to do marketing and selling your product. Both Facebook and Instagram have heavy traffic regardless of the time, if you can target potential customers on these two social platforms, you will get overwhelming numbers of orders.
Final Words
Online t-shirt selling business offers a variety of options to suit your preference. You can go with in-house production, print-on-demand service, or directly buy from bulk manufacturers.
To make your t-shirts attractive, high-quality photography is a must. Set a competitive price to penetrate the market at the initial stage of the business. Make the best use of social media platforms even if you are running an e-commerce site or blog to sell the products.