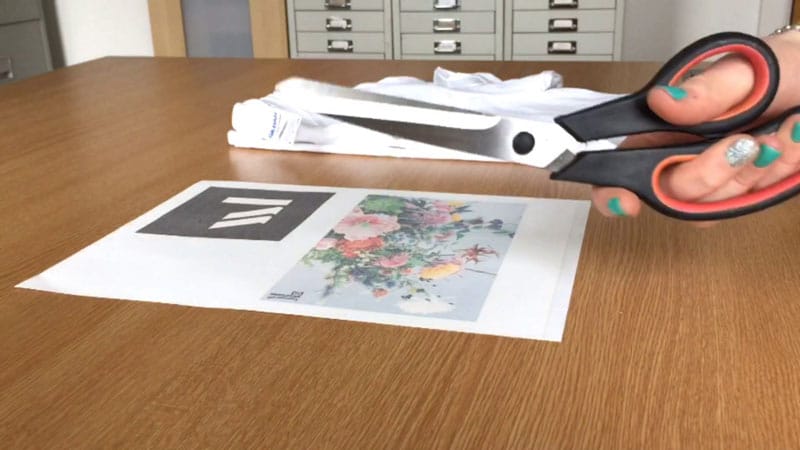 Best Heat Transfer Paper Reviews 2020 – Buying Guide
If you're just dipping your toes into the garment printing world, the best heat transfer paper offers you the least expensive way to do so. The specialty paper works with a wide range of fabrics and leaves a long-lasting impression that doesn't fade or crack with repeated wash cycles.
However, heat transfer papers aren't created equally. Some models feel softer and offer greater durability than others. That's why you need to be careful about what type of transfer paper you choose.
The following guide will take you through the basics of choosing the right transfer paper and review some of the top products you can find on the market today.
How do you use heat transfer paper?
Before we get into deeper details on choosing the perfect heat transfer paper, let's first get to know how the heat transfer paper works.
Spoiler alert! You'll be awed at how using a heat transfer paper to print t-shirts, sweatshirts, etc., is easy—even for absolute beginners.
Typically, the process involves THREE simple steps:
Step One: Print the design you want to transfer to a t-shirt on a sheet of this specialty paper using a laser or inkjet printer.
Step Two: Next, place your heat transfer paper containing the printed image on the t-shirt surface and then press it using a heat press machine or your household iron.
Step Three: After you're done transferring (pressing) your design, peel away the paper so that you're left with the image adhered to your t-shirt.
That's it! Now you have a custom t-shirt, made using a heat transfer paper.
10 Best Heat Transfer Paper Reviews:
1. Avery Printable T-Shirt Transfer Paper
Opening our list of top heat transfer paper reviews is the Avery Printable T-Shirt Transfer Paper. This is the perfect transfer sheet for crafters working on dark colored fabrics. It enables you to convert that blank black t-shirt into personalized apparel that you can wear on any occasion.
This transfer paper is specifically made for use with inkjet printers. It can also work with electronic craft cutters such as Cricut and Silhouette.
If you don't have designs to print on your t-shirts, Avery has got your back. You can always turn to their website and access FRE clipart, fonts, templates, etc. for decorating your garments.
You also don't have to worry about your designs fading after a few washes. The Avery transfer paper boasts of Unique Color Shield Technology that protects your designs from fading or cracking, keeping them in good condition after multiple washes.
You can use this paper to customize a wide range of items including t-shirts, hats, bags, aprons, and more. Again, this transfer paper works with dark-colored fabrics, made from pure cotton, or poly-cotton blends.
Highlighted Features:
2. Printworks Dark T-Shirt Transfer
If it's made in the USA, it's made of quality! This particular t-shit transfer paper is 100% made in the USA by Premium Printworks, a brand that has been in the field since 1964.
Unlike our previous paper above, this transfer paper is pretty versatile and works all fabric colors, whether you want to personalize dark colored t-shirt, light-colored t-shirt, or something in between.
As with most of the transfer papers featured on this list, this model is also designed to work with inkjet printers.
Using the transfer paper is pretty easy, even for absolute beginners. You'll spend less than 10 minutes making your transfers. From printing on the paper, cutting it, and applying it with a heat press—everything feels smooth and super-easy!
Having been in this game for several decades, Printworks understands that one of the key issues facing transfer papers is losing their vibrancy and fading quite fast. To prevent this, they design their iron-on sheets with a fade-resistant coating that protects your images from fading as a result of multiple washes.
You can use this transfer paper to transfer your printed designs to t-shirts, hats, bags, and other fabrics made from cotton or poly-cotton blends.
Highlighted Features:
3. Forever Laser Dark No Cut A-amp-B Heat Transfer Paper
If you use a laser printer instead of the traditional inkjet printer, getting the best heat transfer paper for laser printer can be a bit challenging. This is because most of the transfer papers out there are usually made to work with inkjet printers.
Fortunately, we found this transfer paper from Forever, made for laser printers. The pack provides a total of 25 papers, each measuring 8.5" x 11". The paper produces the best results when applied to dark fabrics. And it can be applied to a wide number of materials including leather, denim, cotton, polyester, nylon, polypropylene, and more.
Since this paper comes with a transparent design, it enables you to precisely position it on your t-shirt for even more appealing results. The low application temperature means you can use your household iron for the application process.
The special top coating that comes with this paper boosts the durability of your designs. It ensures your designs retain a brand new look wash after wash.
While this transfer paper might be a bit higher on the price ladder, previous users are satisfied with its overall performance. They all agree that it produces clear and vivid imprints on your garments and lasts for a pretty long period of time.
Highlighted Features:
4. Jet-Pro SofStrech Heat Transfer Paper
If you're looking for the best inkjet heat transfer paper for commercial use, this is it. Jet-Pro heat transfer paper is a commercial-grade type that comes ready to enable you to apply photos and images to t-shirts, sweatshirts, leather goods, coasters, puzzles, mousepads, and more.
The transfer paper is recommended for use on light-colored garments and can work with the ordinary iron if you don't have a heat press machine.
Probably the most amazing part of this transfer paper is that it's designed with sufficient stretchability. This helps prevent your iron-on image from cracking or peeling when your fabric gets stretched, say when washing or wearing it.
The complete Jet-Pro heat transfer paper pack comes with a total of 100 sheets at a moderate cost, so you'll plenty of transfer papers to handle all your projects. If you have no experience using this specialty paper, the included instructions will guide you through every step of the process.
Highlighted Features:
5. Jolee's Boutique Easy Image Iron-on Transfer Paper
For all your home crafting projects, this is the perfect heat transfer paper for you. Jolee's Boutique iron-on transfer paper comes in a pack of 10 sheets at a highly affordable price, making it accessible to all hobbyist crafters.
Like most of the other products featured on this heat transfer paper reviews list, this transfer paper also works with inkjet printers. It lets you make quality prints of your preferred designs, which you can then transfer onto your t-shirts, sweatshirts, mousepads, tote bags, and other items.
If you run out of design ideas, you can look for an image from the Jolee's EasyImage.com gallery. You don't need to stress yourself over a heat press machine to use this paper. Just a household iron is all you need to successfully transfer the design to your garments.
The transfer paper is 100% washable and tends to hold up pretty well with repeated washes. However, you'd want to avoid washing it using hot water as it can deteriorate the image quality. instead, consider washing it in cold water on a gentle cycle and then hang it to air-dry to ensure your image doesn't fade with time.
If you have never used a transfer paper, you'll find this Jolee's transfer sheets super-easy to use. The included directions are also easy to follow and will guide you through the complete transfer process.
Highlighted Features:
6. Photo ImageClip Laser Heat Transfer Paper
If you're still looking for a heat transfer paper that works with laser printers, this Photo ImageClip Heat Transfer Paper is another viable option. The high-quality paper measures slightly larger than the most papers (precise measurements: 11"x 17") and comes in a total of 25 sheets.
It boasts of its place as best-in-class photo-quality image transfer. This means it enables you to apply incredibly gorgeous designs on your t-shirts, which look super-clear and super-crisp.
Keep in mind that this paper is designed for use with light-colored garments only. If you want to obtain the best results, the manufacturer recommends you to use it on fabrics with a tight weave, such as sweatshirts. The paper can work with cotton, polyester, and cotton/polyester blends.
The best part about this transfer paper is that it's incredibly simple and fast to use. And unlike the cheaply made papers out there, this one will not mess your print during the transfer process. Because it's meant to be peeled hot, you don't have to waste time waiting for it to cool down—enabling you to make many transfers in a short period of time.
And the best part about this laser printer transfer paper? Well, that has to be the weedless transfers it offers you. This saves you from the hassle of trimming any unwanted, empty space around your design.
Highlighted Features:
7. Photo Paper Direct PPD Inkjet Iron-On Transfers Paper
If you're looking for the best heat transfer paper for inkjet printers, then this PPD iron-on transfer paper might be a viable option. The printable comes fully compatible and ready to work with all inkjet printers like Canon, Epson, HP, Brother, and many more, using the normal ink.
This particular bundle presents you with a slightly higher number of sheets (up to 20 transfer papers) while still maintaining the price at a low. These sheets measure 8.5" by 11" and you can use them on light as well as dark garments.
If you don't have a heat press machine, you have nothing to worry about as you can use your iron to press your picture, letters, text, images, etc. onto your t-shirt, pillow case, and any other iron-able fabric.
Durability was well in the mind of the brains tat engineered this transfer paper. This is evident from how the transfer paper comes formulated to excellently bond with your fabric to form a soft, flexible, and crack proof image that lasts for a really long time.
Note that the transfer paper is fully machine washable and won't affect the durability of your designs or graphics.
Inside the pack, you'll get up to 20 transfer sheets, a reusable silicone sheet to help you make your transfer extremely durable, and step-by-step instructions for using the transfer papers (including printer settings).
Highlighted Features:
8. NEENAH 3G JET-OPAQUE HEAT TRANSFER PAPER
As we draw closer to the end of our heat transfer paper reviews, we have this commercial-grade transfer paper that will help you transfer high-quality, long-lasting images to your clients' garments.
The transfer paper works best for dark garments or colored garments and other substrates. If you want to get the best results with this paper, consider using it to transfer images containing white parts onto dark fabrics.
This is undeniably one of the top transfer papers that deliver quality t-shirt imprinting results. It boasts of an opaque layer that enables you to hassle freely transfer photograph-quality images to your t-shirts, pillow cases, and other substrates.
Previous users also agree that the designs hold up pretty well in the laundry, so you won't see a sign of fading or cracking any time soon.
The commercial grade transfer paper puts its price tag a bit higher than …probably because it contains 100 sheets, which is 10 times more than what we have seen in the other products on this list. Nevertheless, the paper gets the job done and enables you to customize your clients' t-shirts and other garments with quality, long-lasting images.
Highlighted Features:
9. Printers Jack Sublimation Paper Heat Transfer Paper
If you're planning to create personalized T-shirts, canvas bags, pillow cases, mouse pads, ceramic mugs, etc., to give to your loved ones as gifts, this heat transfer paper will help you do so without spending your life savings.
The complete pack presents you with a total of 100 pieces at a highly affordable price, giving you the best value for money. Each of these sheets measures 8.3 inch by 11.7 inch and can work with just any inkjet printer with sublimation ink.
The paper works best with light-colored fabrics—polyester fabrics as well as polyester coated substrates.
Using these sheets to transfer your designs doesn't require any prior experience. The paper is incredibly easy to use and apply your preferred designs from the computer to printer to fabric. You can always rely on the included set of instructions to show you how to get things done.
It manages over 98% transfer rate, which translates to beautiful, long-lasting imprints on your garments. The designs also dry fast once transferred to your t-shirts for fast curing process. You can rest assured that you won't witness any sign of fracturing or fading on your finished products
You don't need to spend hundreds of bucks to make beautifully decorated garments for your friends and loved ones. This transfer paper helps you achieve crisp and clear, high-quality prints on your garments which last for extended for a really long period of time.
Highlighted Features:
10. Royal Elements Printable T-Shirt Transfer Paper
This is the last best transfer paper for t-shirts with dark and light colors. The package comes with up to 10 sheets of transfer paper (each measures 8.5" x 11") plus two BONUS Teflon sheets for inkjet printer, all at a fair price.
one of the top reasons why this transfer is highly popular is the durability and it comes with. It's also highly stretchable, a desirable characteristic when looking for quality transfer paper.
It absorbs ink excellently well to ensure you end up with an eye-grabbing design on your t-shirt. The paper is also 100% machine washable and dryable…and your design won't lose its vibrancy with repeated machine wash and dry cycle.
Using this transfer paper is super-easy. You'll enjoy making effortless transfers in under 10 minutes! And in case you get stuck, say if you're a beginner, you can always consult the complete instructions included at the back of the packaging.
Keep in mind that this transfer paper is compatible with a wide range of fabrics, inducing cotton, polyester blends, canvas, and more. It works with both light and dark garments. And you can apply it on your garments using either a heat press or the iron.
Highlighted Features:
What Makes The Best Transfer Paper?
If it's your first time purchasing a heat transfer paper and don't have a clue what to look for and what to ignore, this is your part.
Below, we have outlined the key considerations to help you make a perfect choice:
Opacity
One of the most important things to keep in mind when purchasing a heat transfer paper is the color of the fabric you want to personalize.
As you might have noted in our reviews section above, some papers are designed for use with light garments while others are meant for dark fabrics.
If you want to personalize a where or light gray t-shirt, look for a transfer paper labeled for use with light color fabrics. And if you intend to transfer images to dark fabrics, make sure you get a transfer paper labeled as opaque, or simply for dark fabrics.
Using the wrong paper for your garments will lead to unappealing results.
Durability
Another crucial thing to consider is the durability of the transfer paper you're planning to buy.
The perfect paper should be able to hold up to multiple washes without showing any signs of peeling off, cracking, or fading.
Some of the features that contribute to durability in a heat transfer paper include color vibrancy, anti-crack/fading coating, hand feel, elasticity (the higher the stretchability the better), and wash resistance.
Type of Printer
Different heat transfer papers are designed to work with different types of printers.
That said, the transfer paper you buy should also be compatible with an inkjet or laser or sublimation printer.
Which of these printers will you be using? The answer to this question will help you find the perfect transfer paper for your craft propjets.
Note that most of the transfer papers out there are made for use with inkjet printers. This is because these printers are usually affordable. Also, most of these printers have a small footprint, so they don't occupy much space in your home craft room.
For commercial use, we recommend you to go for a laser printer. Though this printer is costly, it offers you great image quality.
Size of papers
yes, you'll also need to check the size of transfer sheets that come with the package you plan to purchase.
To be specific, you need to check the length of the transfer paper and ensure it's perfect for where you plan to apply your images onto as well as the size of your images.
When deciding on the size, keep in mind that transfers with increased length offer you more freedom to work with larger images and designs.
Frequently Asked Questions
1. What is the best t-shirt transfer paper?
The best transfer paper for you largely depends on what projects you're working on. The ultimate choice will depend on the color of your fabrics (whether you're transferring to dark or light fabrics), your choice of printer, and the size of the images you're working on.
Remember to choose a high-quality paper that's fade and crack-resistant and can withstand multiple wash cycles. This will help ensure your designs lasts for an incredibly long period of time.
2. What types of fabrics can I use a heat transfer paper on?
Most of the heat transfer papers on the market today are designed for use with fabrics such as cotton, polyester, polyester/cotton fabrics, and even leather.
Some models also work with canvas and other materials.
Before you buy a heat transfer paper, make sure you check the type of fabrics it works with to ensure you get the right one for your projects.
3. What's the ideal printer to use for heat transfer paper?
The 3 types of printers usually used for heat transfer papers include the inkjet, laser, and sublimation printers.
Inkjet printers are highly favored by many crafters because they're affordable and versatile. They also present you with a wide selection of units.
Laser printers are ideal for commercial use as they come with a higher price tag. They're capable of printing a high amount of documents.
Sublimation printers use heat to directly transfer dye on the substrate. This type of printer delivers stunning image quality and enables you to print on a wide range of materials including fabric, card, paper, plastic, and more.
Final Verdict
A heat transfer paper offers you a wonderful way to decorate your garments. It's a highly affordable option compared to other t-shirt printing methods and is also easy to use for both beginners and expert crafters.
Having outlined the basics you need to know when choosing a heat transfer paper in the above guide, we're confident that you'll have an easy time finding the best heat transfer paper for your garment customization projects.
Also, the top products we have outlined in this guide define quality and ease of use and will help you create impressive and long-lasting designs on your t-shirts.