If you have decided to start a t-shirt printing business, the big question that you will come across is whether to go with screen printing or heat press printing. These are two popular printing methods that offer a number of benefits while having some limitations, as well.
As a manufacturer, you want to ensure the efficiency of production and pursue the right tools and equipment to achieve it. This article will provide you with detailed information about both printing methods, and also tell you which one to choose under what circumstances.
Screen Printing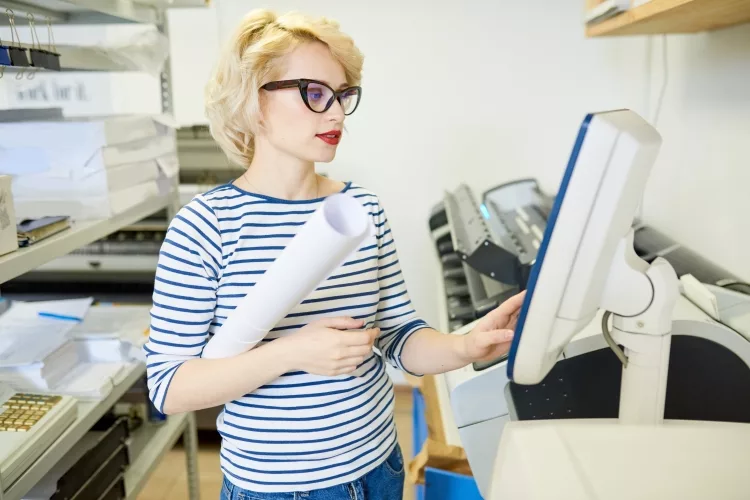 This is the oldest method of printing a wide variety of materials. During ancient ages, Egyptians used to follow the technique to print colors onto fabrics. Greece and China later followed it. They used silk to make the screens.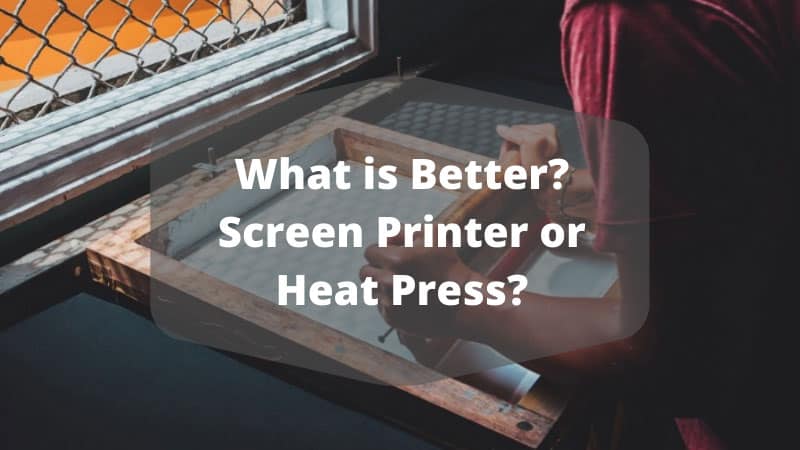 Despite being an old technique, screen printing still competing with modern printing methods. As screen printing is an efficient bulk printing method, many people give it a preference for printing t-shirts and other apparel.
Screen printing works in the simplest way. Inks are applied onto various objects via screens. The process involves an ink-blocking stencil to form an open area that transfers and presses inks and other substrates onto garments.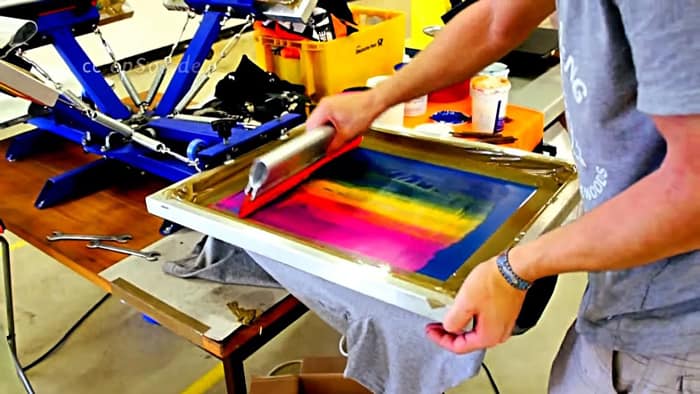 Apart from printing garments, you can also screen print hats, pens, business cards, bottles, bags, mugs, and many more.
Compared to the heat press, this method requires more equipment as well as chemicals to print. You will also need a dark room to store the screens. For screen printing job, you will require the following things – Tape, films, squeegees, printers, scrubbers, screens, and plastisol inks.
Advantages of Using Screen Printer
It's a simple and cost-effective printing method, which is pretty straight-forward to start with and doesn't require advanced technical skills.
The method provides high-quality, solid, and clean prints. It produces bright images with dark backgrounds.
Prints are more durable than the prints of heat transfer press machine; it's almost twice the durability of other methods.
Prints can withstand washing machines and roughness at ease.
Much efficient at bulk production, minimizes overall printing cost.
Storable stencils allow you to reprint the same design in the future.
Ideal for larger images or designs that contain two colors.
The prints feel much softer than other printing methods.
Unlike other methods of printing, screen printing doesn't have any size limit.
Prints are ironable.
Disadvantages of Screen Printer
As it requires you to prepare each color for a separate screen, thus, it's time-consuming.
Not ideal for prints that require lots of different colors.
It can be expensive if the production unit contains many designs.
Not suitable for printing photographs on garments.
Expensive for printing less than 500 units.
When to Go with Screen Print?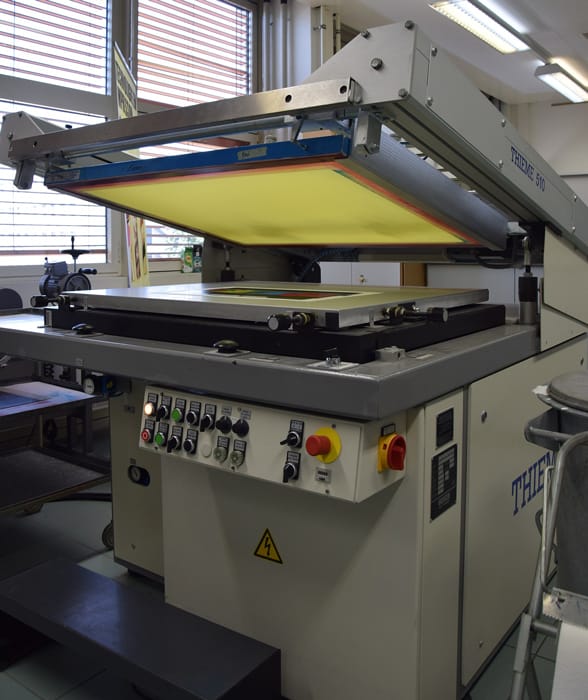 Bulk Production
If you are about to print large batches of products with one or two colors, this is when screen print is worth considering. So, if it's about 500 pieces of garments, yes; if not, then-No.
Special Effects Printing
When printing requires some special effects such as using puff ink, applying glitter, creating photorealistic process images, etc. go for screen printing.
Printing with a Soft Hand
Heat transfer is a heavy method of printing. If your products need to have a soft hand feel, look no further.
Vibrant and Dark Colors
Unlike the heat transfer machine, screen printing does a great job at printing bright, vivid, and dark colors.
Heat Press Transfer
The heat press is a machine that prints by pressure and temperature through two plates. It allows the users to control the pressure, temperature, and duration of the printing process. The process comes very convenient for garments that require specific heating and printing settings.
Usually, the upper plate provides the necessary amount of heat to imprint the design to garments. Both the plates provide enough pressure to print any design evenly. It requires 40 to 80 psi of pressure and around 400oF to sublimate designs into fabrics.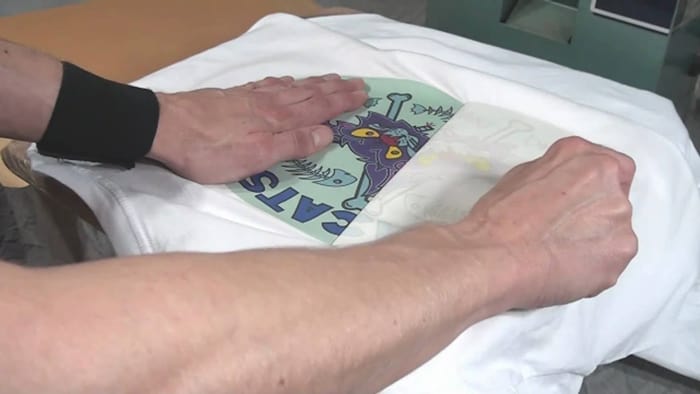 You will require vinyl or heat transfer paper and specific ink for this method. The method is ideal for on-demand small batch of printings. Many small t-shirt business individuals prefer using a heat press machine for convenience. It doesn't require huge space to set up, operating the machine is relatively easy.
Heat press printing gained popularity in the textile industry due to the ability to print full-color designs and images on garments. It takes only 2 to 3 minutes or less to print each item. The duration varies depending on the design and garment.
Advantages of Using Heat Press Machine
Requires minimal technical skills to operate the machine.
The machine takes limited space; you can keep it in one corner of the room — no need to arrange a specific space for setting up the machine.
Compared to a screen printing machine, this one is less messy. It also ensures zero ink spills on t-shirts as you bring the design to the studio for printing.
Heat press machine is able to print high-quality, complex, and images of many colors with decent image resolutions.
For small businesses, it's affordable and cost-friendly. You can use it to print a low quantity of garments.
The machine allows you to print on a wide variety of fabrics such as cotton, satin, synthetic, and spandex.
You can also print on various materials such as tiles, mugs, mousepads, umbrellas, and more.
Works great at pressing photographic materials.
Machines are affordable.
Disadvantages of Using Heat Press Machine
Not appropriate for bulk printing.
Print tends to fade away due to continuous washing.
Not good at printing dark t-shirts as it only suits on bright t-shirts.
The prints cannot be ironed.
Time-consuming for printing large numbers of t-shirts.
Laying multiple colors feel bulky and heavy on the garments.
When to Go with Heat Press Machine?
Small Batch Printing
As the machine doesn't allow you to print multiple t-shirts at a time, you cannot print a higher quantity of products. Thus, it's only good for small batch production.
Custom or Personalized Apparel
If you are to customize each and every t-shirt with different texts, names, designs, and images, a heat press machine will print them efficiently.
On-the-Go Printing
For events, occasions, and festivals where people need to print t-shirts for temporary demand, this is the best option to choose. All you need to do is pre-cut and print the design and place it on the machine for sublimation.
Oddly Shaped Substrates
Other than garments, heat press machine is able to sublimate caps, mugs, bags, and other irregularly shaped items that screen printing cannot handle. There are pallets available for holding hard-to-print substrates.
On-Demand Custom Artwork
If you do the type of t-shirt business that shows the designs to the customers through e-commerce websites, blogs, or any other digital means, you can take order and print on demand using a heat press machine.
Key Considerations for Printing Business
Both printing methods work within their fields. Focusing on those aspects, here are some differences that will make it easy for you to understand which one serves what purpose the best.
Speed
For screen printing, you need to organize a screen for each color. So, if the design has 4 colors, you will need 4 different screens. Therefore, you have to prepare each screen, which is time-consuming.
However, if you are printing in bulk with one or two colors, then it will be much time-efficient.
When it's about heat transfer printing, each item will take the same duration no matter how many colors your design has. If you are to print less than 100 garments, the method will be time-efficient for your business. But, if it's bulk printing, it will take a lot of time to complete the task.
Cost-Effective
Similar to the previous one, cost-effectiveness also depends on how many numbers of t-shirts you want to design. As screens are expensive to produce, if it's less than 300 garments, it's not the best method for printing, considering overall printing costs.
When you print in bulk, more than 300, the cost will spread across each garment; thus, it will be a more cost-efficient option to go for.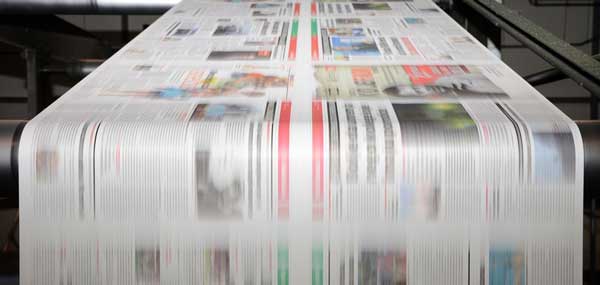 With the heat press, the cost is pretty much the same for each item. You cannot use the same vinyl or heat transfer paper to print another t-shirt; each time, it has to be a new one. There is an exception with digital heat transfer; you can reuse the transfer paper, which will reduce overall printing costs.
Heat press method suits best when it's not bulk printing. It's preferable for on-the-go, on-demand printings.
Size of Printings
Screens are just big enough to cover large size t-shirts. But you cannot print large items such as tablecloths, garments of huge size, etc. And this is where heat press machine strikes. Industrial heat press machines are large enough to print huge sizes of graphics on an entire tablecloth.
Final Words
The bottom line is, depending on the quantity, design, fabric, and size, you need to go for either screen printing or heat press printing method. Both methods can print designs of excellent quality within their working boundaries.
Screen printing takes the lead as far as quality is a concern. However, if you consider printing a design with lots of colors, a heat press is the only option to go with.